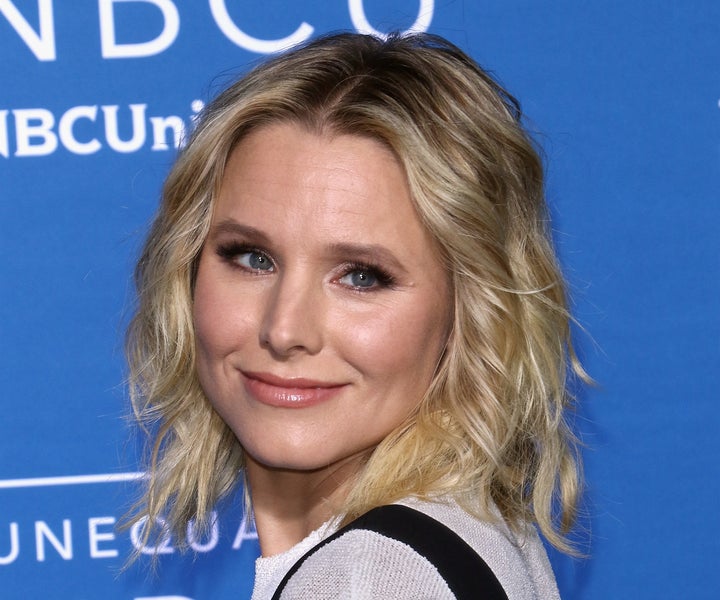 No, it's not the cold bothering Kristen Bell. It's her Halloween costume.
The actress, who voiced Princess Anna in the animated film "Frozen," would do anything for daughters, Lincoln, 1, and Delta, 3, with husband Dax Shepard, but becoming the other princess from the smash Disney hit might be a bridge too far.
Bell took one for the team this year and dressed as Princess Elsa at her daughter Lincoln's request, complete with a flowing aquamarine gown and tiara.
"When your daughter demands you BOTH be ELSA for Halloween...you GRIN AND FORKING BEAR IT," Bell captioned a photo of her in costume, adding a reference to her NBC sitcom "The Good Place."
"Despite how hard I tried, we're not an Anna family," Bell told USA Today at the premiere of "A Bad Mom's Christmas." "Sad but true."
"She don't care," she continued. "Anytime the word Halloween comes up she wants to put on her Elsa dress and her gloves. The gloves are a very big deal."
At least Bell has some practice stepping into the shoes of the ice princess. On an episode of her "Veronica Mars" co-star's new show "Ryan Hansen Solves Crimes on Television," the actress dressed as Elsa, except this time it definitely wasn't kid-friendly.
Watch Bell as Elsa like you've never seen before in the clips below.