From Glinda the Good Witch in "Wicked" to the the equally devilish Velma Von Tussle in the upcoming musical "Hairspray Live" (Fall 2017) Kristin Chenoweth takes on roles that the LGBT community can seemingly always relate to. This fall, Chenoweth is not only back with a new album of standards, appropriately titled "The Art of Elegance" (September 23rd) but back for a limited engagement in November on Broadway, titled "My Love Letter to Broadway". She managed to take some time away from rehearsals and promoting her album to chat with me about her new album, what it's like to be heading back to Broadway, her love of Bravo's "Real Housewives", and what she feels is her purpose in life just may be; and how it involves the LGBT community.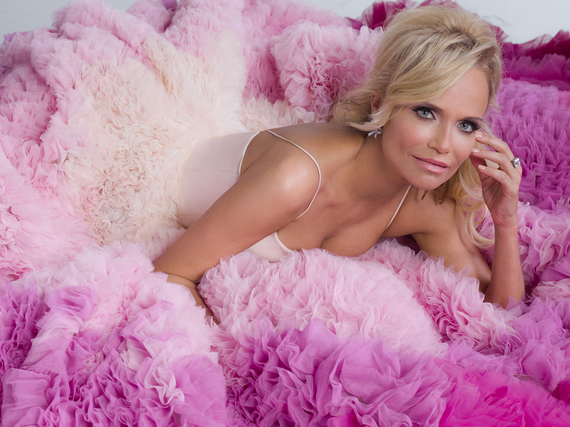 You are finally coming back to Broadway! The Broadway and gay community are both rejoicing! With your touring and recording a new album, why was now the right time to go back to The Great White Way?
They asked me. I was iike, well, how often do these opportunities come along, you know? It had actually been in talks for months, but it finally seemed to be the right window of time. I knew I was going to be having an album come out, so it seemed like the right time to do it, right after my album came out. I am really excited and I really want to pay homage to the women that have done it before me. I really want to knock this out of the park, so the show will be different every night. There will never be two nights that are the same, so material will be shifting in and out. I've entitled it "My Love Letter to Broadway", which gives me a lot of room to celebrate what I love the most. I'm really excited, and I really want to make it special. I really don't ever do a show where I don't feel that way, but this is Broadway!
You are clearly going to have a top notch show, but you are kicking it up one more notch with the amazing fashion designer Christian Siriano doing your costuming!
I'm the smartest girl I know! He's amazing, I love him & I love "Project Runway". I never for one second thought he would say yes, but when you have no fear of him saying yes, you ask and when he says yes, I am like "are you kidding"?! He's already nailed it with the album artwork, so we will probably live in that arena.

You recently were at the Borgata in Atlantic City, N.J. and your performance captivated so many of us. I can only imagine what a brand new Broadway show is going to be like.
Thank you! You know, I was a little nervous about that one, because casinos are not really where I normally go. I have to tell you though, the audience and the love I felt there was such a surprise. I looked into the history of the Borgata and I realized that if you are going to play a casino, this is where you go! I mean, I didn't grow up around casinos, I didn't know. I mean, I'm used to playing at Carnegie Hall. This place was fantastic, I loved it.
I think the best thing about "The Art Of Elegance" is that while we are used to hearing you in soaring Broadway anthems, the transition to hearing you sing tracks like "Bewitched, Bothered and Bewildered" and "Smile" is absolutely seamless.
Yes, that's exactly what I wanted to do. I have sung probably six of those songs before in my life, growing up, different versions of them. The album was new for me, for my voice. What's happening is that the voice is deepening and it's allowing for some of this material to land in a different way for me. The soprano has been so good to me over the years, and it's still there, it will still be represented, just not necessarily on this album. When I was really getting into the meat of "I Get Along Without You Very Well" which I didn't know, I was thinking "where have I been, I must sing this". Then with "I'm a Fool To Want You" which Frank Sinatra wrote, recorded and sang himself during his breakup with Ava Gardner, i was unaware. Of course I've sung "Someone To Watch Over Me" and "Smile" and "The Very Thought Of You", but I had not sung some of the other stuff. Everybody says "this album is my favorite". Whatever artist you speak with, whatever album they have out then, is their favorite. Honestly for me, this is my favorite one. It's just a new place in my voice that obviously existed and a place that I feel safe in.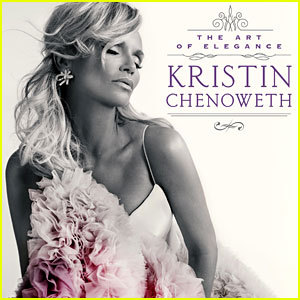 A fun fact about the Borgata that you will especially appreciate is that the Season Four reunion of "The Real Housewives of New Jersey" was filmed at the Borgata.
Are you kidding?! Oh wow you're right!
After your fantastic appearances on "Watch What Happens Live" we know you are as much of a Housewife lover as the rest of us, so it has to be asked. What franchise do you live the most?
You know, I can't believe you're asking me that, it's iike asking me my favorite song. You know, I think I am always going to be partial to New York, maybe because I live here. Between Sonja, and LuAnn, and Bethenny, and Jules, I love them. Dorinda is my favorite, I just love her. They called her the "village idiot" during the reunion, which I didn't appreciate. She's even making me want to cut my hair.
Well, since you are playing "Velma Von Tussle" in the upcoming "Hairspray Live" you may have a quandary; Velma Von Tussle did not have short hair!
No, but she has a fantastic wig (laughs)! Her wig is to die for.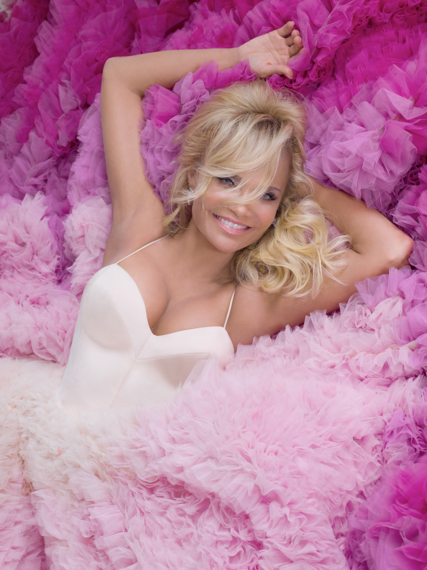 How different is doing something like a multi camera "Hairspray Live" television musical as opposed to a stage production of something like "Wicked" or "You're A Good Man Charlie Brown"?
It's not that different, except we just do it once. I would like the opportunity to redeem myself, thank you very much!
You are able to do things like Velma Von Tussle, and voiceovers like "Gabi" in "Rio 2" or "Fifi" in "The Peanuts Movie", but then you can seamlessly morph to doing something like "The Art of Elegance". Is it hard to go from such fun material to really sleek and elegant material?
That's a really good question, and honestly the answer is yes, especially when I have to switch it over in the middle. For example, when I was recording the album I took a long time on this one. I took a long time, several months, and I toured while I was doing it. Touring and going into the album wasn't so hard, but what was hard was fitting a day in for "My Little Pony". I feel like I have to switch gears in such a strong way that I try to get one section of something done before going to do something like say, "Rio 2" or "My Little Pony". I need the palate change, it keeps me interested. To do it in the middle of things though, it gets like "I have to take a shower" (laughs). Doing this album though, and Broadway and then going into "Hairspray", it's all kind of in this world.
As i told you in the beginning, it bears repeating; the gay community could not adore you more. The world we are in now is very topsy turvey and coming from a small town like Broken Arrow, Oklahoma, is it sometimes hard for you sometimes to come from such a small town, yet be so connected to the Broadway community that is so incredibly diverse?
Oh not sometimes, all the time. I definitely lost fans over it and because of it. I do care, but there are going to be people that don't like you because you have a weird haircut, because you have a funny speaking voice, because you're a soprano, everything, If somebody is not going to like me because of the way I sing or they're not appreciative of whatever I do in show business, I'm okay with that. It's a little bit harder when it's because of the person I am. If it's hard for me, I can only imagine what it's like when it's the actual gay or transgender community.
In my concert, I am always going to do a Christian song, because I'm a big old Christian, and that's just how it's gonna be. One of the purposes in my life, as a little girl, that I did not realize was going to become a big thing was to be on stage and to sing about my faith, and to also say that I am gay rights activist too. That doesn't always go together, but it should. Is that my purpose? I guess so yeah; and I'm good with that. I would hope that anyone in any faith would choose to be a human rights activist; I think that this is the civil rights issue of our time. I don't know, it's not me saying that since I have been accepted, I am going to get on board this train; it would have been a lot easier for me not to get on that train. But I am also a person; I've seen friends be persecuted and be hurt. I know they're good people and they're not going to hell. The God I know and worship is not that.
Photo credit: Gian di Andrea Stefano
www.officialkristinchenoweth.com/
https://twitter.com/KChenoweth
Popular in the Community