When Kristen Ruggiero, a waitress at Uncle Tony's Pizza in Cranston, Rhode Island, found five $100 bills left behind at a table she was serving, she figured it must have been a mistake.
"Am I counting this right?" she thought, according to the Providence Journal. "Did they think those were five $10s?"
The strangers at Ruggiero's table owed $42 for their pizza. A generous 20-percent tip would have left Ruggiero with $8.
Instead of pocketing the cash, Ruggiero, a single mother, put the money in a safe place, thinking the couple would come back to claim it, according to WPRI.
But when the couple returned a month later, they said the $458 tip was intended.
"He said no it was absolutely not a mistake you deserved it," Ruggiero told ABC 6.
According to WPRI, Ruggiero can expect to bring home anywhere from $60-$100 in tips per night. Like most waitresses, Ruggiero's income relies heavily on tips. She earns $2.89 per hour in salary, which is well below Rhode Island's minimum wage of $7.40. (It's legal and standard for tipped servers to make below minimum wage because they're expected to make up the loss in tips.)
With the extra cash, Ruggiero was able to "pay a couple of bills," she told WPRI. "It's tough, you know, struggling day by day."
ABC 6 reported that Ruggiero also paid for a trip to Six Flags with her kids using some of the money.
Check out some of our favorite outrageous tipping stories below.
Related
Before You Go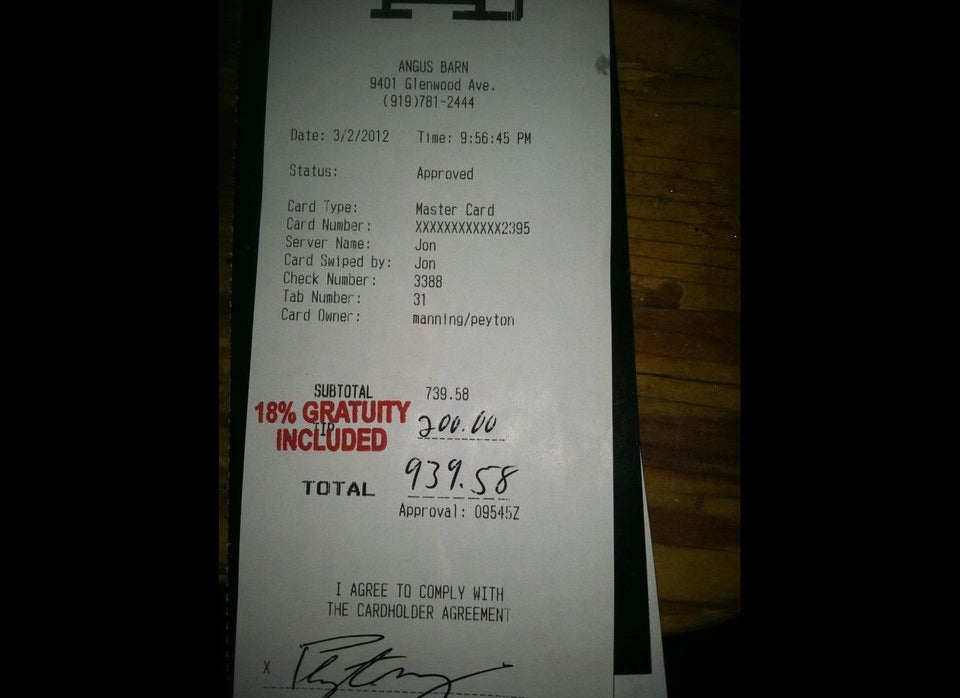 Most Outrageous Tipping Stories