Kristen Stewart has no time for labels, and is happy that the rest of the world is changing, too. 
"There's acceptance that's become really rampant and cool," she said. "You don't have to immediately know how to define yourself. I had to have some answer about who I was [growing up]. I felt this weird responsibility, because I didn't want to seem fearful. But nothing seemed appropriate. So I was like, 'F—k, how do I define that?' I'm not going to. Plus, I didn't want to f—k with other people. I didn't want to be this example: It's so easy. I don't want it to seem like it was stupid for them to have a hard time."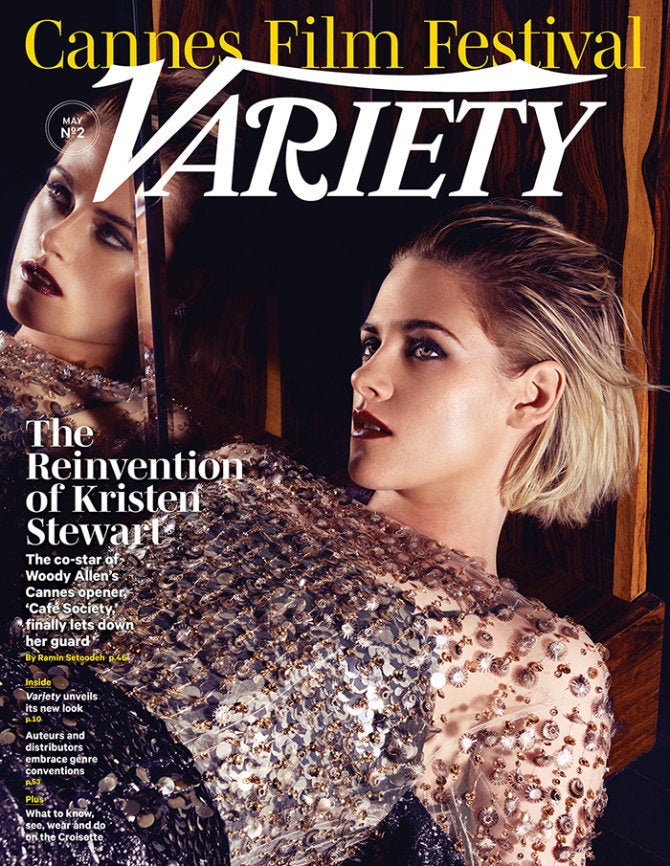 And what about all of those photos of her out and about with different alleged girlfriends that have made the front pages of countless gossip magazines? Stewart is entirely unfazed by them. "As much as I want to protect myself, it's not about hiding," she told the magazine. "As soon as you start throwing up so many walls, you cannot see over them yourself, so you just start isolating in a way that's not honest. I definitely found where I'm comfortable." Variety notes that "her publicist doesn't even need to ask her how she'll handle [questions about the photos]" and Stewart feels "things have really shifted in this wonderful way... I'm reaping the benefits."
Last year, when Stewart's alleged romance with personal assistant Alicia Cargile was tabloid fodder, the "Certain Women" star refused to pander to the prying.  
"If you feel like you really want to define yourself, and you have the ability to articulate those parameters and that in itself defines you, then do it," she said. "But I am an actress, man. I live in the fucking ambiguity of this life and I love it. I don't feel like it would be true for me to be like, 'I'm coming out!' No, I do a job. Until I decide that I'm starting a foundation or that I have some perspective or opinion that other people should be receiving … I don't. I'm just a kid making movies."
To read the full interview with Stewart, head here.
Calling all HuffPost superfans!
Sign up for membership to become a founding member and help shape HuffPost's next chapter
BEFORE YOU GO
PHOTO GALLERY
Celebrities Who've Faced Gay Rumors