E! News did some digging to see if Ross, a British Vogue cover girl, had any response to the scandal. Although Ross deleted her Twitter account, E! News reported that her last tweet from the account @RossLiberty read simply: "Wow." The last user she followed was Us Weekly .
Us Weekly's cover story features the first report of a romance between the 22-year-old actress and the 41-year-old director, complete with a photograph the magazine claims shows the two in an embrace. Reps for both parties had no comment for the magazine.
A photo that Ross reportedly posted on her Instagram account has also been floating around on social media. The post, which features a photo of a drunken Snow White, reads: "Not so pretty or so pure after all ....." Ross' Instagram account, which is purportedly under the username "libertyross," has since been placed on private so the photos can no longer be viewed by unapproved followers.
On Wednesday morning, rumors spread that the model had called into Australian radio station B105 Brisbane to discuss the photos of Stewart and her husband.
The Telegraph reported that people were claiming Ross phoned the radio station and attempted to say she is the one in the photos published by Us Weekly. "No no no, that is me in the picture. It is a sad part of being in this industry," she was rumored to have said.
Ross and Sanders married 10 years ago. The 33-year-old previously dished about her married life to the Daily Mail, saying, "I'd had this incredible career, then got married when I was 24, moved here when I was 25, and I had a baby straight away [her daughter Skyla is now 7, and her son Tennyson is 5]. It was a lot of change all at once." Adding that Sanders' work schedule kept him away from their California home often, she said, "I would never say out loud that I am raising my children alone, but a lot of the time it has felt like that."
"Kristen is absolutely devastated. It was a mistake and a complete lapse in judgment," the source told People. "She wasn't having an affair with Rupert. It was just a fleeting moment that shouldn't have happened."
"She never meant to hurt anyone. She's a good person who just made a bad choice."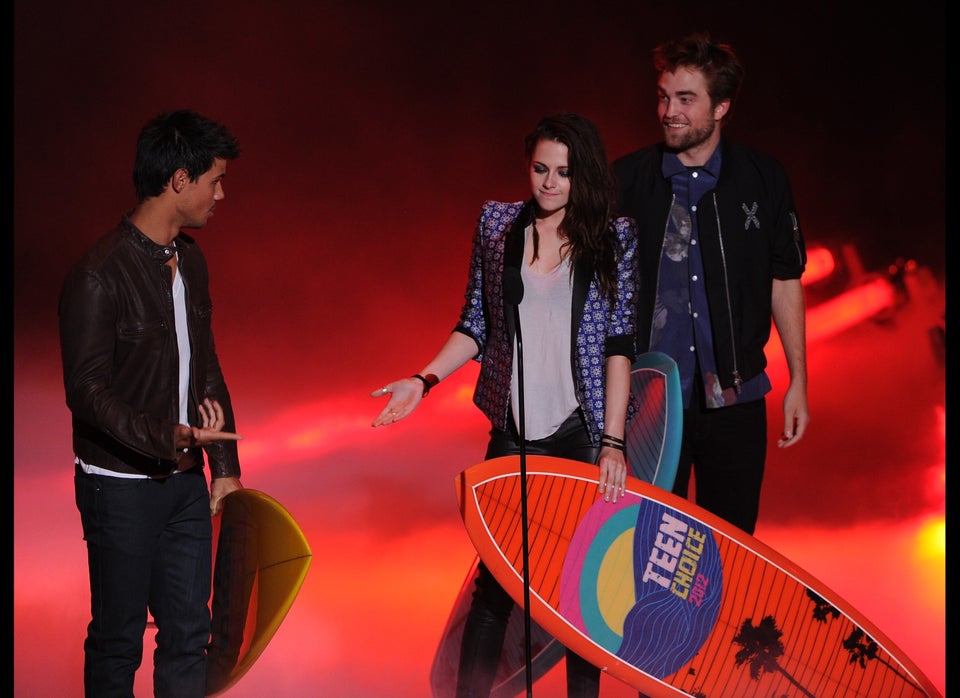 Kristen Stewart & Robert Pattinson