Kristen Stewart flouted the Cannes Film Festival rule that women may not wear flats to red-carpet screenings by ditching her heels on Monday soon after her photo was taken.
Stewart, who is a member of the film festival's jury this year, posed for photographers while wearing a pair of Christian Louboutin stilettos. The actress then swiftly removed her shoes and walked the rest of the red carpet barefoot on her way to a screening of Spike Lee's film "BlacKkKlansman."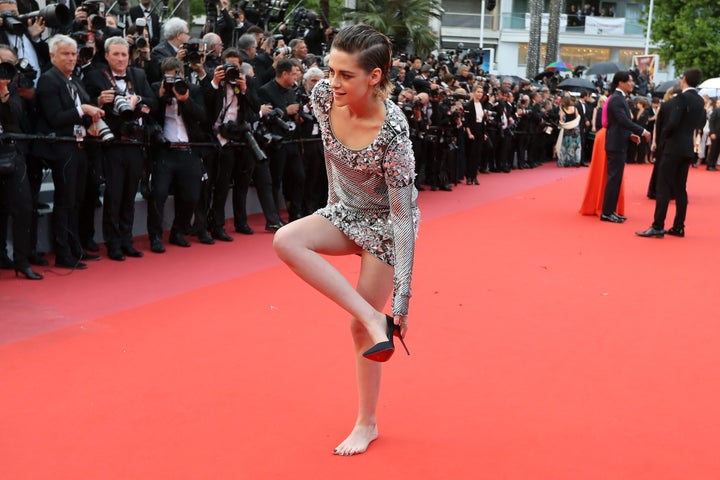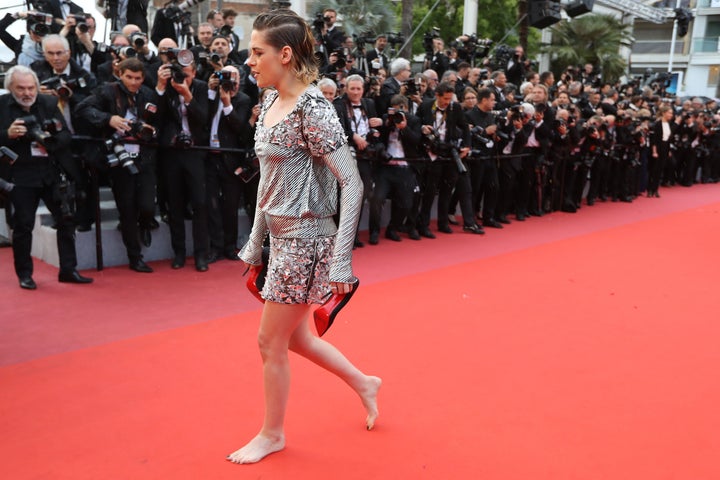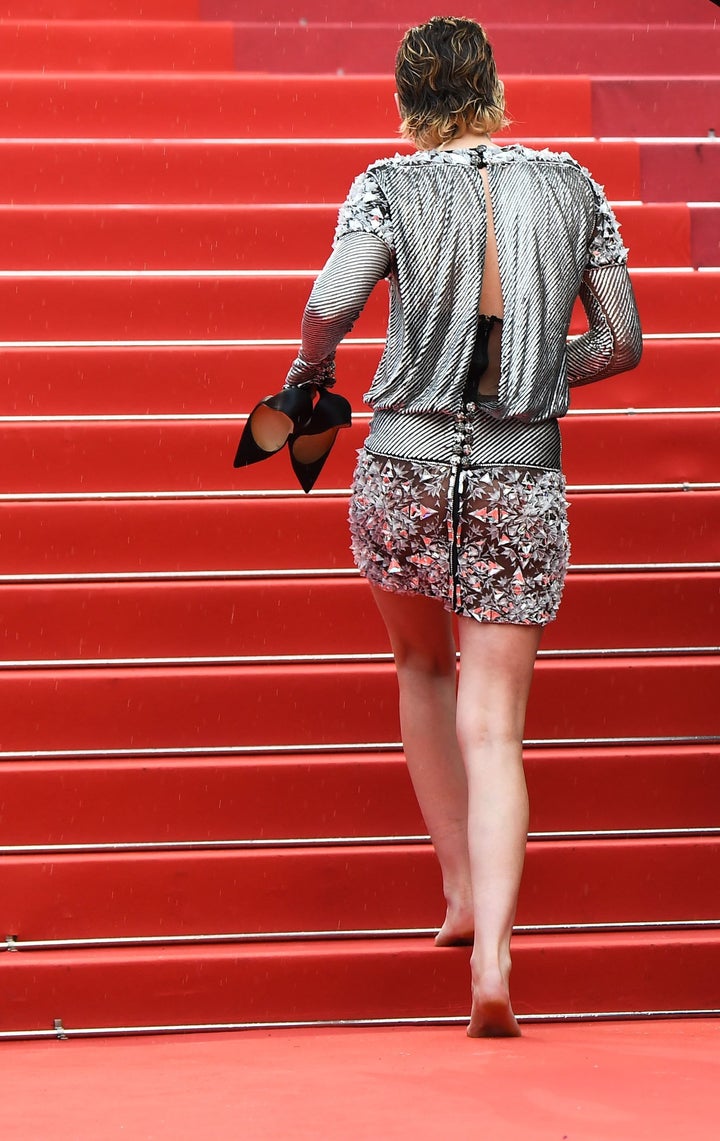 Stewart has not said whether she removed her shoes to protest the French festival's rule requiring women to don high heels, and her representatives did not return HuffPost's request for comment. But the star has spoken out in the past against what many consider an arcane dress code.
At the 2016 festival, Stewart told Vanity Fair that the policy needed to change immediately.
"If [a man and I] were walking the red carpet together and someone stopped me and said, 'Excuse me, young lady, you're not wearing heels. You cannot come in,' then [I'm going to say], 'Neither is my friend. Does he have to wear heels?'" she said at the time. "It can work both ways. It's just like you simply cannot ask me to do something that you are not asking him. I get the black-tie thing but you should be able to do either version — flats or heels."
That same year, Julia Roberts went barefoot on the Cannes red carpet.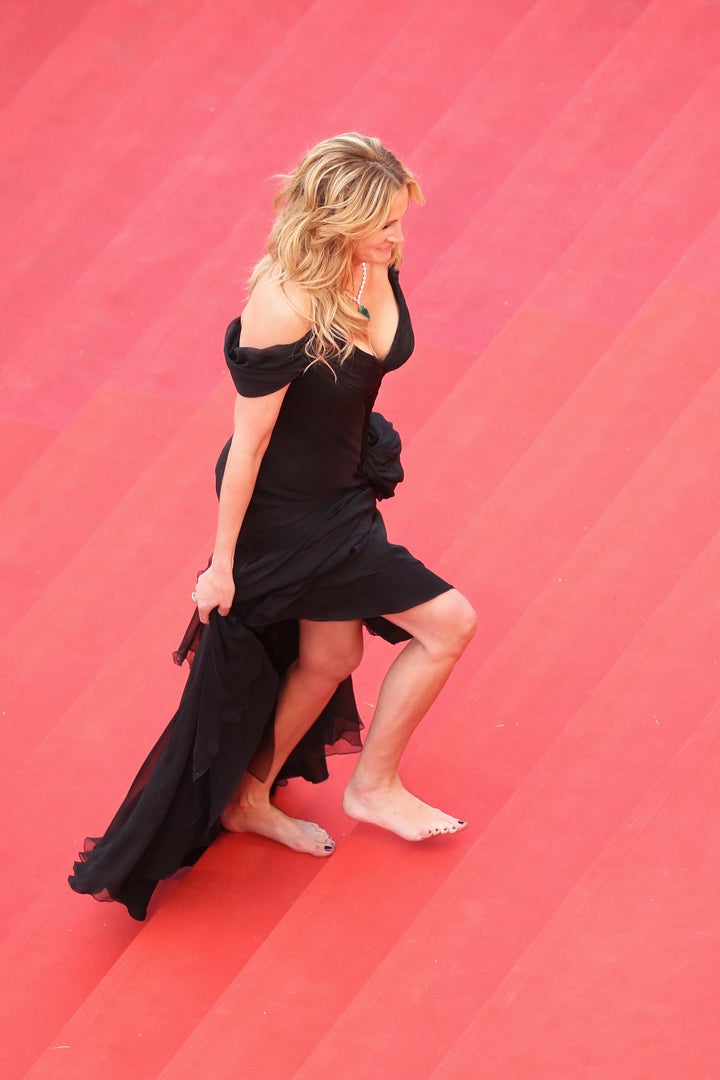 The high-profile rebellions against the dress code seem to stem from a 2015 incident when middle-aged women wearing rhinestone flats were turned away from a screening of the film "Carol." The festival cited the "obligatory heels" policy in response to the outrage.
Related