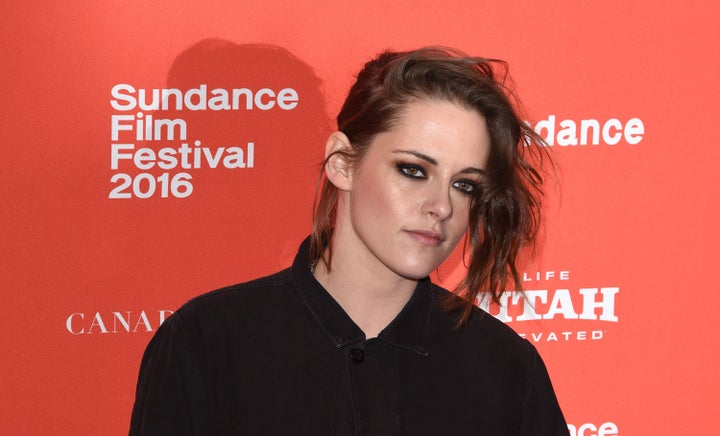 Actress Kristen Stewart was vilified on the Internet on Monday after she allegedly made insensitive comments about diversity in Hollywood. 
"Instead of sitting around and complaining about that, do something," Stewart said in a video with Variety. "Go write something, go do something." 
Stewart added, "And that's easy to say. Like, f**k, it's hard to get movies made. It's a huge luxury. Who gets to just make movies? But that subject is just so prevalently everywhere right now, and it's boring." 
A Variety editor working on the video incorrectly assumed that the actress was talking about diversity and labeled the comments as such. Since the Oscars were announced and zero people of color were nominated, many in Hollywood have been asked to share their thoughts on the Academy's lack of representation.
But, as pointed out in a correction issued later in the day, Stewart was actually talking about gender inequality in the industry -- not diversity -- in the Variety video.
But by the time the correction rolled out, it was too late. Major news outlets had already picked up the video and written up Stewart's "racist" comments. Social media was coming for Stewart's throat. The Washington Post said it best: 
Those who demanded Stewart's blood, however, unleashed the hounds too quickly. It turned out the actress was not talking about racial and ethnic diversity in the Variety video, but gender equality -- an important distinction an editor had missed. Indeed, Stewart has been vocal about this issue in the past, once memorably trading sexist interview questions such as "Who's your favorite designer?" with a male co-star to comedic effect.
As for what Stewart has actually said about diversity in Hollywood, E! asked the actress for her thoughts while on the "Certain Women" red carpet at Sundance on Jan. 24.
"I don't know. I was just saying, I think an easy way to speak to it is just that you know, the industry is old and so the perspective is quite narrow," Stewart said. "And I think that, on multiple levels, everyone's pretty aware of that. How to fix that, I don't know." 
PHOTO GALLERY
Kristen Stewart's Most Glamorous Looks
Calling all HuffPost superfans!
Sign up for membership to become a founding member and help shape HuffPost's next chapter