"As for Kristen, this is far and away the most devastating thing that's ever happened to her. She's getting counseling, but she feels like the only thing that would make her happy would be if Rob would take her back," an insider revealed to the magazine.
If the source's claims are to be believed then the actress is likely over the moon at the possibility that she and Pattinson may be a couple once more, and a second source close to Pattinson told OK! that "Breaking Dawn: Part 2" executives at Summit Entertainment are allegedly so desperate for the couple to reconcile, they are even considering funding couples' counseling.
With the film's theatrical release set for November, the couple's possible reconciliation would undoubtedly make producers very happy.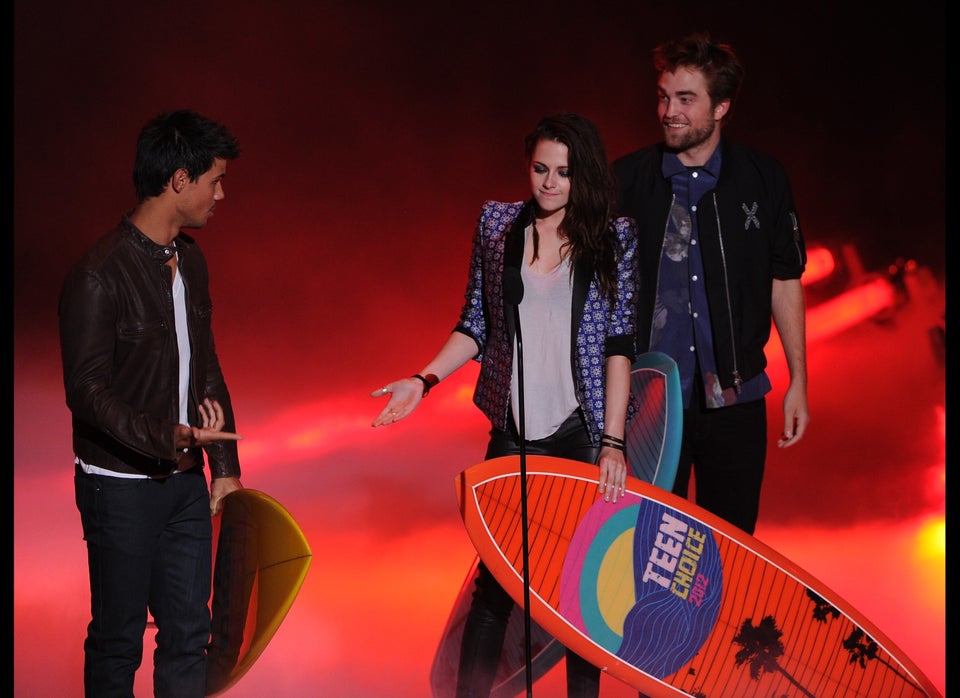 Kristen Stewart & Robert Pattinson