The 22-year-old actress released a relatively unprecedented apology to her boyfriend Robert Pattinson the day after the photos ran, in which she declared her love for him and brushed off her tryst with Sanders as a "momentary indiscretion."
"Stewart and the 'Snow White and the Huntsman' director recently kissed passionately, but they NEVER HAD SEX," the website explained.
Unless the two have a sex tape floating around online, there is no way to confirm or deny these claims, but reporters have already started combing through old photos of Stewart and Sanders together. Everything is speculative, but RadarOnline claims the affair may not have been quite so momentary. Photos of the pair dining together on May 15 at Monsieur Vuong restaurant in Berlin, Germany, have surfaced -- and Stewart and Sanders look like they couldn't take their eyes off each other.
The notion that the affair was merely a fleeting moment of passion is very important to Stewart and Sanders' story -- especially for Sanders, who is married to model Liberty Ross, with whom he has two children. Following Stewart's apology, Sanders also publicly apologized for his infidelity.
Both Stewart and Sanders' apologies shocked the entertainment industry, which has become accustomed to reps asking for "privacy for their clients in this difficult time." Even more surprising is that Sanders' father, Michael, has spoken out to try to downplay the affair.
"From what I gather nothing really happened and it is all a lot of fuss about nothing. I should imagine it was something very brief," he told People. "She is a very pretty girl and when you work that closely with someone for so long, sometimes things happen."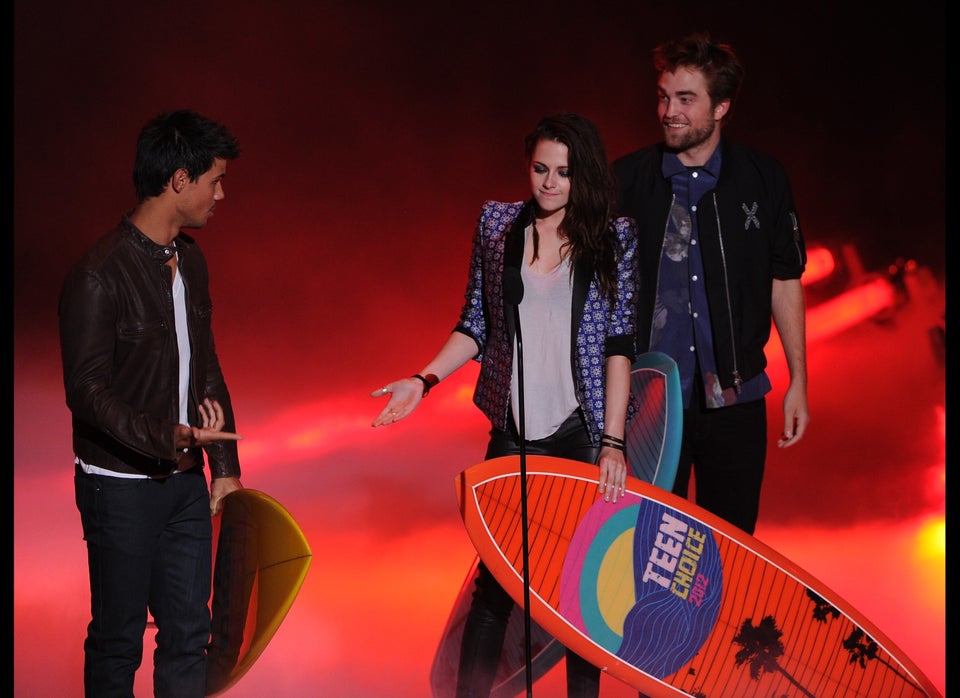 Kristen Stewart & Robert Pattinson
Related
Popular in the Community