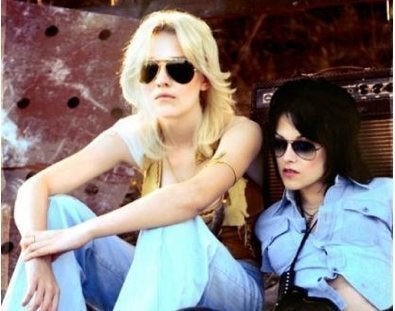 Kristen Stewart shares a passionate kiss with Dakota Fanning in their new biopic 'The Runaways,' but Dakota's age prevented Kristen from having her way with her.
"She was 15, and I wasn't allowed to grope her," Kristen, 19, told Access Hollywood. "I'm actually not kidding, there are major restrictions that I don't remember [from] when I was younger."
In the movie Kristen stars as Joan Jett and Dakota plays singer Cherie Currie. Kristen said the kiss was "just something that happened in their lives."
"I don't want to give anything way. It's a really passionate, hardcore scene," she joked. "No, it's just a kiss. It's not really a big deal."
'The Runaways' opens April 9.
Popular in the Community