 Kristen Stewart reportedly can't let go of Robert Pattinson and is praying he'll consider taking her back.
A source told the website that Stewart is still holding fast to the idea that Pattinson will eventually forgive her and they'll get back together.
"It's still all up in the air. Robert has no idea what he wants to do and he's dithering over a decision. He loves Kristen, but his family told him to forget about any ideas he has of taking her back," the source explained to the website. "Time will soon tell and the ball is in Robert's court. If he can forgive, forget and make the brave decision of letting his heart rule over his pride they may get back together."
There have been few real facts reported about Stewart and Pattinson's relationship since the cheating scandal broke, but it's noteworthy that Stewart was confident that she and Pattinson would be "totally fine" when they have to promote "Breaking Dawn -- Part 2" this November. Stewart's confidence that the press tour will go on without issue could perhaps mean she believes Pattinson will be able to forgive and forget.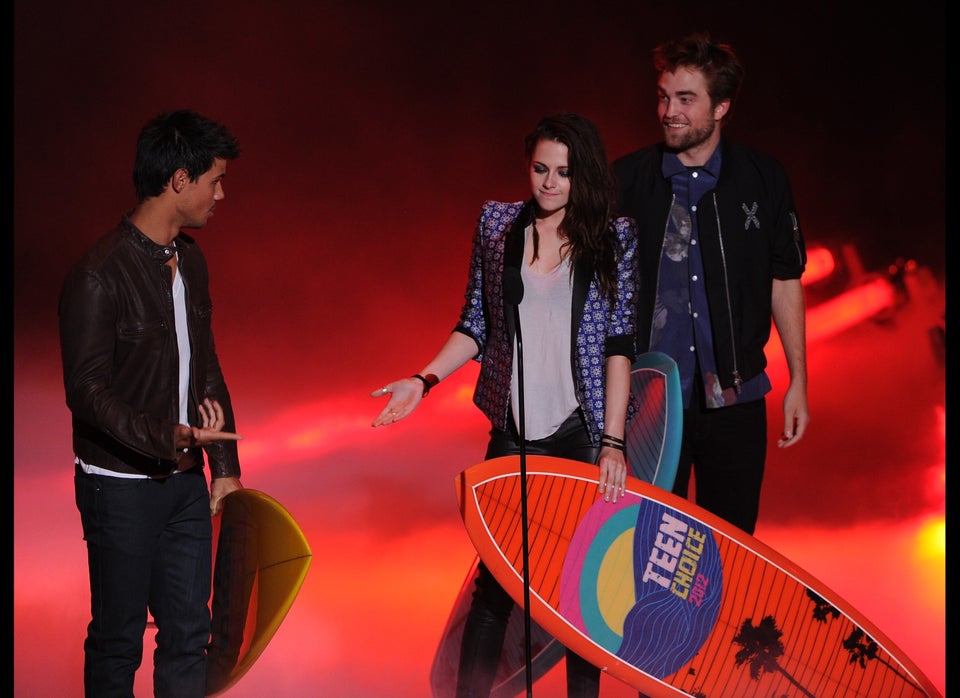 Kristen Stewart & Robert Pattinson
Popular in the Community