In 2012, Kristen Stewart and Robert Pattinson's breakup was treated like biggest tabloid story in years. News of the couple's split was everywhere after Us Weekly published photos of the actress cheating on the British star with married director Rupert Sanders, whom she worked with on "Snow White and the Huntsman."
After the photos were published, Stewart actually issued a public apology in which she stated that a "momentary indiscretion" jeopardized her relationship with Pattinson, whom she called, "most important thing in my life, the person I love and respect the most [...] I love him, I love him, I'm so sorry."
"It was incredibly painful," Stewart told The Daily Beast while in Toronto for the city's annual film festival. "Ugh, f**king kill me."
The 25-year-old went on to say that making her new movie "Equals" was a bonding experience for her and co-star Nicholas Hoult, who had also recently been through a breakup with Jennifer Lawrence.
"It was a really good time for both of us to make this movie. Not all of my friends have been through what I've been through, or what some people have tasted at a relatively speaking young age, and we were not expected to do anything," she told the website. "Everything that we did was explorative, and a meditation on what we already knew."
She added, "Relationships, you just never fucking know."
The actor went on to admit that the hardest part about the whole situation was talking about it afterwards.
"When you talk about other people, it affects them in ways you can't predict," he says. "It's like that scene in 'Doubt,' where [Philip Seymour Hoffman is] talking about how to take back gossip? They throw all those feathers from a pillow into the sky and you've got to go and collect all the feathers."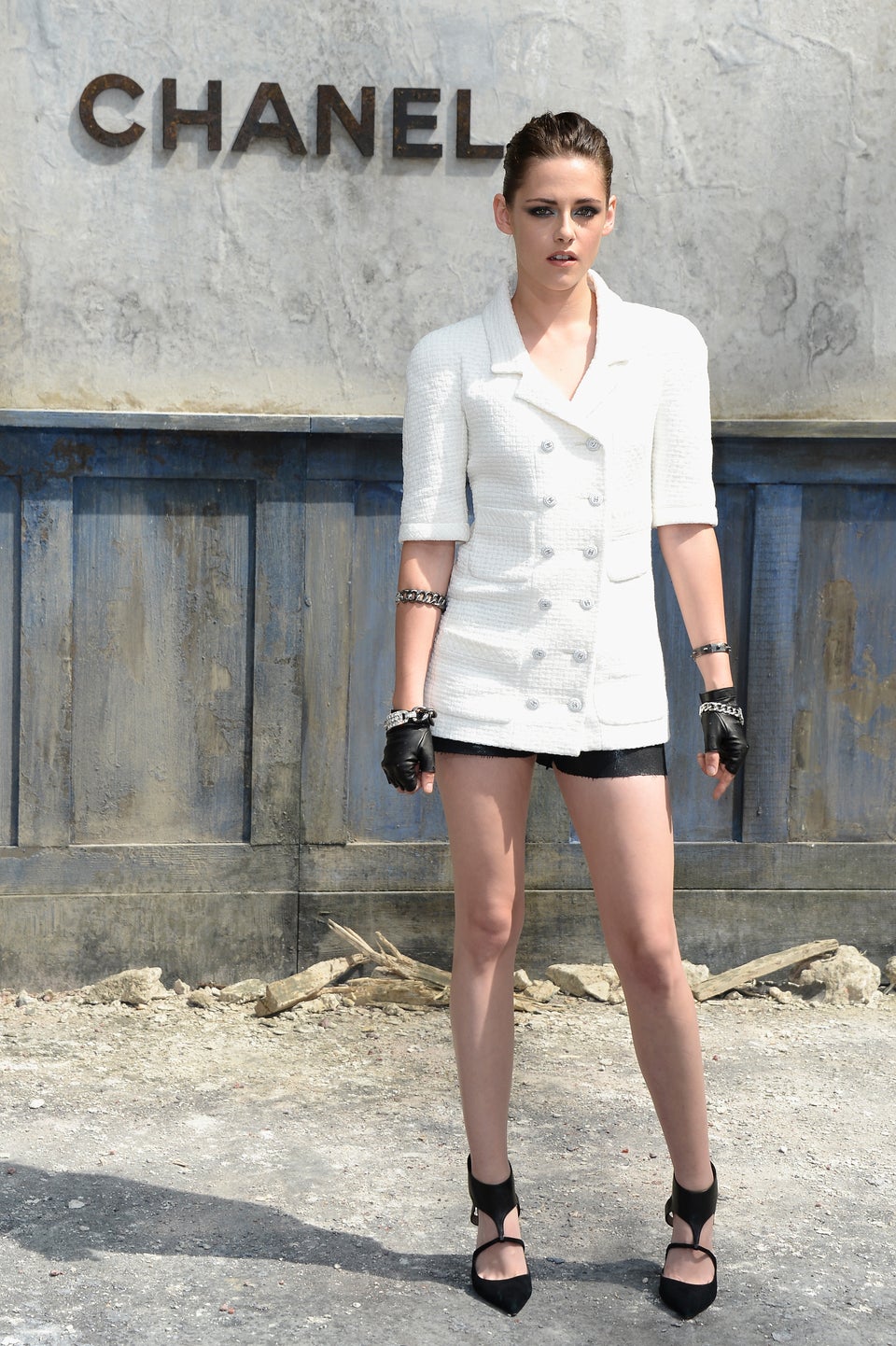 Kristen Stewart's Most Glamorous Looks
For a constant stream of entertainment news and discussion, follow HuffPost Entertainment on Viber.