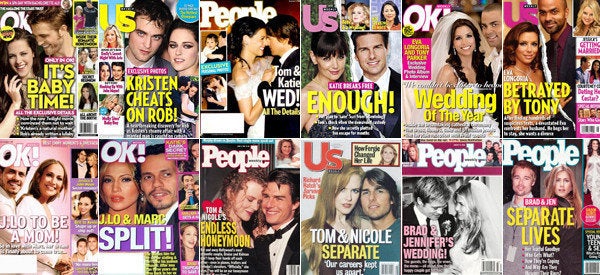 For most of us, relationships have a beginning, middle and (unfortunately) often an end. Celebrities are no different, except the highs and lows of their relationships are heralded with headlines that scream "Hook Up!" or "Heartbreak."
Kristen Stewart and Robert Pattinson are the latest couple to steal prime checkout-aisle real estate with the "Snow White and the Huntsmen" actress's infidelity admission -- much to Katie Holmes and Tom Cruise's relief, no doubt.
But KStew and RPatz's relationship isn't the first to go up in flames on a celebrity weekly cover -- and it certainly won't be the last. From Kim Kardashian's "Wedding Album" to her "Mistake or Fake?" marriage, and Demi & Ashton's "Romance Is On!" announcement to their "$290 Million Divorce!" these celebrities are most likely ordering in rather than heading to the grocery store to face their tabloid covers.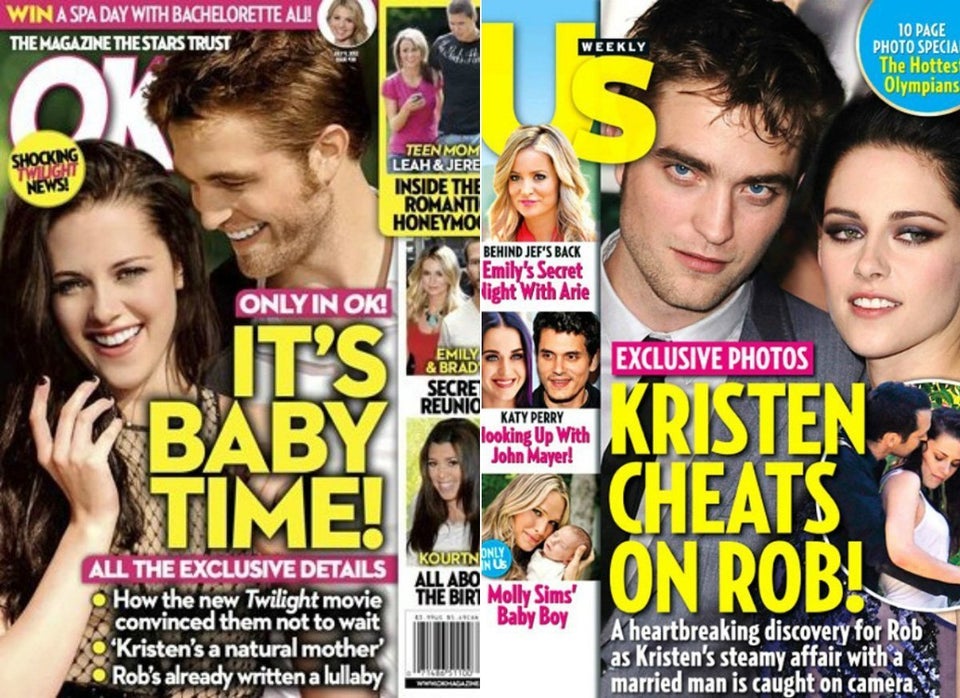 Celebrity Relationship Played Out In Tabloids
Related
Popular in the Community