"Fans follow your life and they want to know, are you back together with Robert Pattinson?" Savannah Guthrie asked Stewart, who was obviously taken aback by the question.
"Funny you mention that," she responded, shyly. "I'm just going to let people watch whatever little movie they would like to think our lives are," Stewart snapped, "and keep them guessing, I always say."
So, although she hasn't confirmed or denied her relationship with Pattinson, Stewart sure knows how to rile up those Twihards.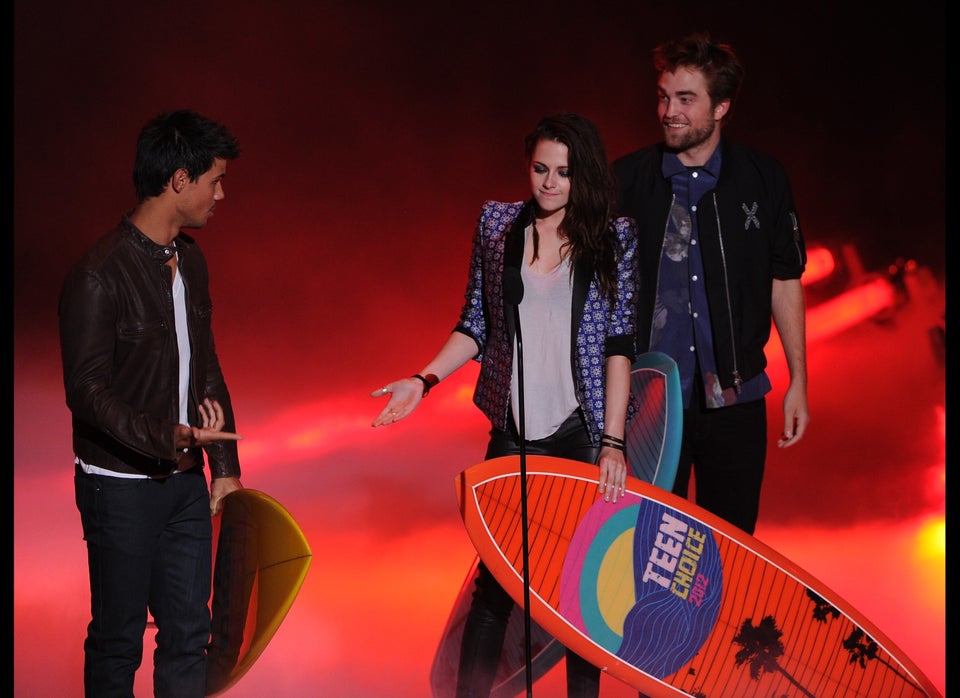 Kristen Stewart & Robert Pattinson
Popular in the Community