 The fact that the couple have reunited just in time for their worldwide promotional tour for "Breaking Dawn: Part 2" is not lost on anyone, but even the film's producers have their hesitations.
According to RadarOnline, Summit Entertainment has booked separate hotel rooms for the couple, just in case their relationship doesn't make it through the duration of the press tour.
"Despite getting back together, Rob and Kristen will have separate hotel rooms booked for them on the upcoming promotional tour for Breaking Dawn-Part 2. Summit Entertainment isn't taking any chances that the couple will have problems again and be forced to scramble at the last minute to book one of them a posh hotel suite," a source close to the situation explained to the website.
The insider also claims that for some stops on the tour, Stewart has been booked at an entirely different hotel than the rest of the cast.
"Rob and Kristen are always professional, but the fact is she cheated on him, and this media tour needs to go off without a hitch. Summit wants the final installment of the Twilight franchise to go off without a hitch, in order to prime the movie to break box office records," the source told RadarOnline.
From the moment Stewart's cheating scandal with married director Rupert Sanders went public this summer, there were those who claimed the actions -- including her apology -- didn't quite add up. There has been speculation that everything from the photos, to the breakup and the well-timed reconciliation have been part of one big publicity stunt.
Soon after the couple split came reports that executives at Summit Entertainment were keeping their fingers crossed that couple would reunite. It appears that the studio got its wish, and it might very well be standard practice to book individual hotel rooms for all their talent -- or it could be a sign that the studio has very little faith the couple will make it through. Only time will tell.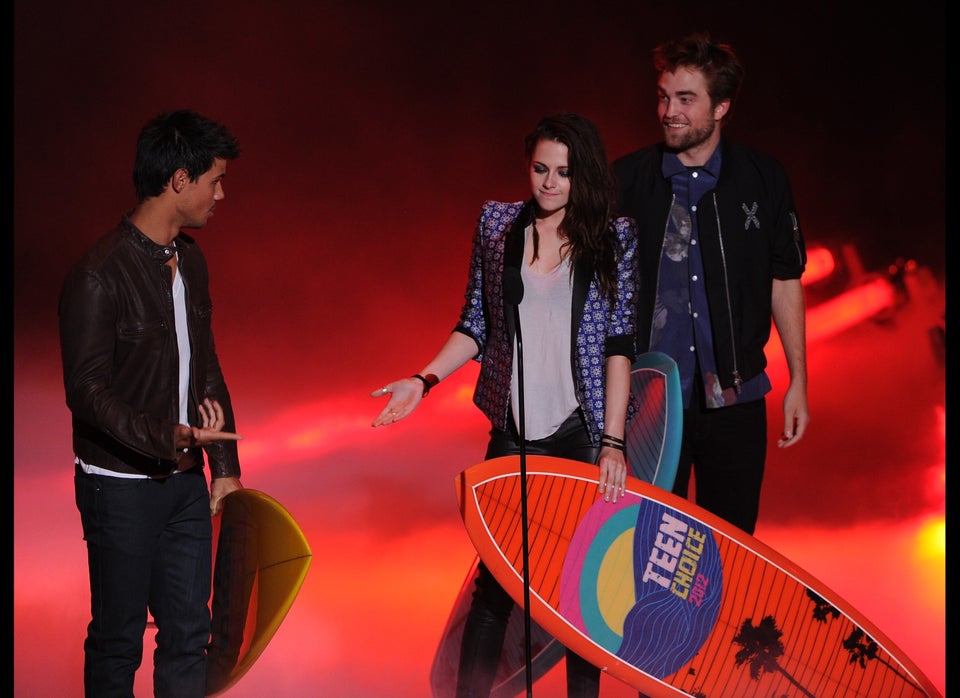 Kristen Stewart & Robert Pattinson
Related
Popular in the Community