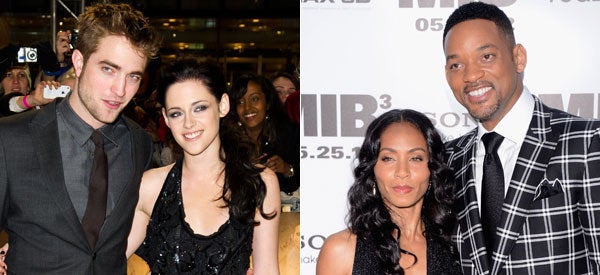 Kristen Stewart and her "Snow White and the Huntsmen" director's brief tryst may have shattered a marriage, more than a few Twi-hard hearts and the possibility of sequel, but there is a silver lining -- or at least there is if you're Will Smith and Jada Pinkett Smith.
"Stewart and Pattinson were, in fact, left off of the list because they are broken up," Forbes confirmed to The Huffington Post.
So who's the lucky couple who slid into Robsten's big money slot? Will Smith and Jada Pinkett Smith.
This year's Highest-Paid Celebrity Couples list (headed by Beyonce and Jay-Z, who earned a whopping $78 million) includes the longtime couple who rang in with a combined income of $40 million.
Will's "Men in Black 3" and forthcoming M. Nigh Shyamalan flick "After Earth" and Jada's "Madagascar 3: Europe's Most Wanted" certainly earned the couple a spot on the list but what really got them there was the absence of the former "Twilight" couple.
So what other awards are there to be won now that Kstew and RPatz are no longer shoo-in winners. The couple have won the "Best Kiss" MTV Movie Award for the past four consecutive years. It's time for a new on(off)-screen couple to claim the puckered-up honor.
Before You Go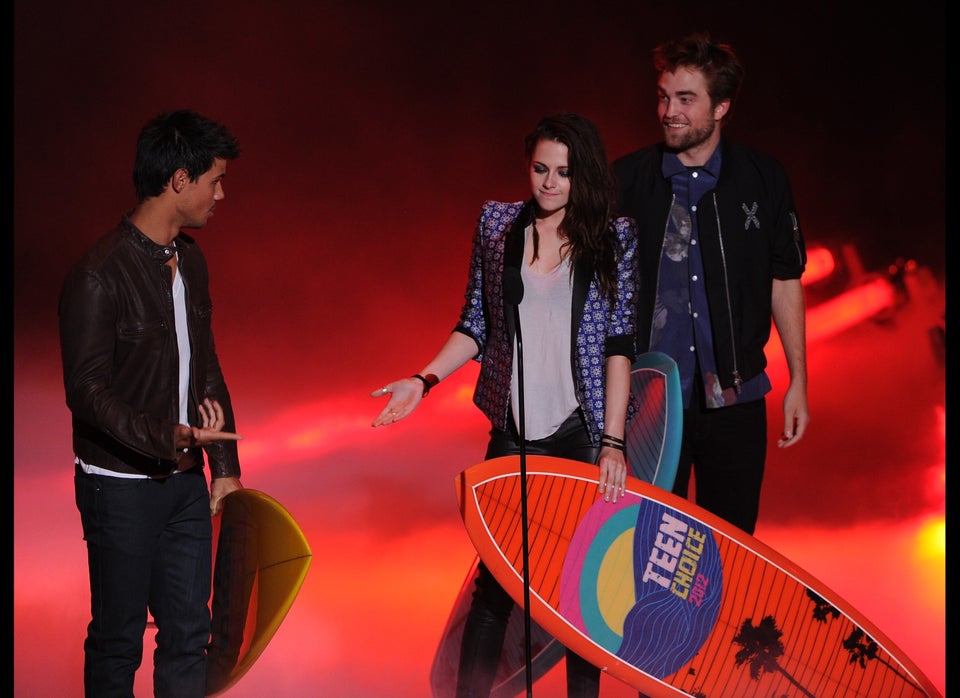 Kristen Stewart & Robert Pattinson
Popular in the Community