But there was another equally remarkable, though admittedly quieter, moment in the first five minutes of the show that you might have missed: Stewart, for the first time ever, publicly used the word "gay" in reference to herself (see the above video at the 2:26 mark).
To her credit, Stewart wasn't exactly secretive about her relationships. In a 2016 interview with Elle UK, the actress used the word "girlfriend" to refer to Cargile, her partner at the time. She also said that "dating a girl" forced her to be more open about her relationships than she was when she was dating a guy. "To hide this provides the implication that I'm not down with it or I'm ashamed of it, so I had to alter how I approached being in public," she said, adding, "It opened my life up and I'm so much happier."
But for all of her candor, Stewart had never used the word "gay" ― or any other label ― to identify herself until last night. And really, that's fine. In fact, it's very much on trend with how other young people think about their sexuality. A 2016 survey found that 35 percent of millennials identify as something other than exclusively heterosexual (and a whopping 52 percent of individuals between the ages of 13 and 20 reported the same) but didn't necessarily use a term like "gay" or "bisexual" or "lesbian" in reference to themselves.
Many people find these labels to be less necessary than they once were. As queer people become more and more integrated into mainstream society, thanks to changing cultural norms triggered by things like marriage equality and higher visibility in the media, many feel less of a need to identify as any one thing ― or to talk about it in any kind of public way, like a splashy tell-all interview. But labels can still be hugely useful, not only for individuals to orient themselves within a community, but also as a way to continue to increase that aforementioned visibility and push the LGBTQ movement forward, especially in times of political and cultural uncertainty, like now.
When one of the biggest movie stars of the last 10 years refers to herself as "so gay" on one of the most-watched late-night television shows on the air, it forces people to reconfigure how they think about what it means to be "gay" and who and what that term includes. Suddenly, anyone who only knew Stewart as "that girl from 'Twilight'" and "Robert Pattinson's ex girlfriend," is confronted by her sexuality in a new and startling way, and it upends assumptions about the community, which is exactly why coming out is still so crucial.
It should be noted that Stewart's "so gay" comment was made in reference to ridiculous tweets President Donald Trump once sent about her relationship with Pattinson:
And, yes, the phrase was delivered with more than a hint of sarcasm and a certain degree of exasperation, which seemed to be leveled at Trump but also maybe at the world's obsession with her sexuality. And that's fair. It can't be fun having your every move photographed and dissected. But in an era when LGBTQ rights are currently at risk in new and frightening ways, public acts of solidarity with the community, including coming out, are more important than ever.
It should also be noted that Stewart's "so gay" comment doesn't necessarily mean that she literally identifies as gay. She did date Pattinson, someone who, as far as we know, identifies as male, which may mean she identifies as bisexual or pansexual or sexually fluid or in some other way than "gay," which is traditionally thought of as being sexually attracted to someone of the same gender. Perhaps she chose that phrase because it packed the most punch and would be the most instantly recognizable to those watching the show ― and because it's probably the term most people have used behind her back ever since she started dating women. But she also may have decided at this point in her life that it's the term that feels the most appropriate. We just don't know.
Regardless, I had to catch my breath when I heard her say it last night. I'm proud of Stewart for standing up and joining the community in a way she hadn't before, especially at a time when our community is hurting and scared. Coming out doesn't happen just once and it's rarely easy. Because heterosexuality is still the assumed default orientation in our society, every time a queer person meets someone new, there's the chance they'll be required to explain who they truly are, and in that moment exists the radical opportunity to challenge and change minds. Last night I believe Stewart probably did both, and I think we're all a little bit better off because of it.
Sign up for the HuffPost Must Reads newsletter. Each Sunday, we will bring you the best original reporting, long form writing and breaking news from The Huffington Post and around the web, plus behind-the-scenes looks at how it's all made. Click here to sign up!
Before You Go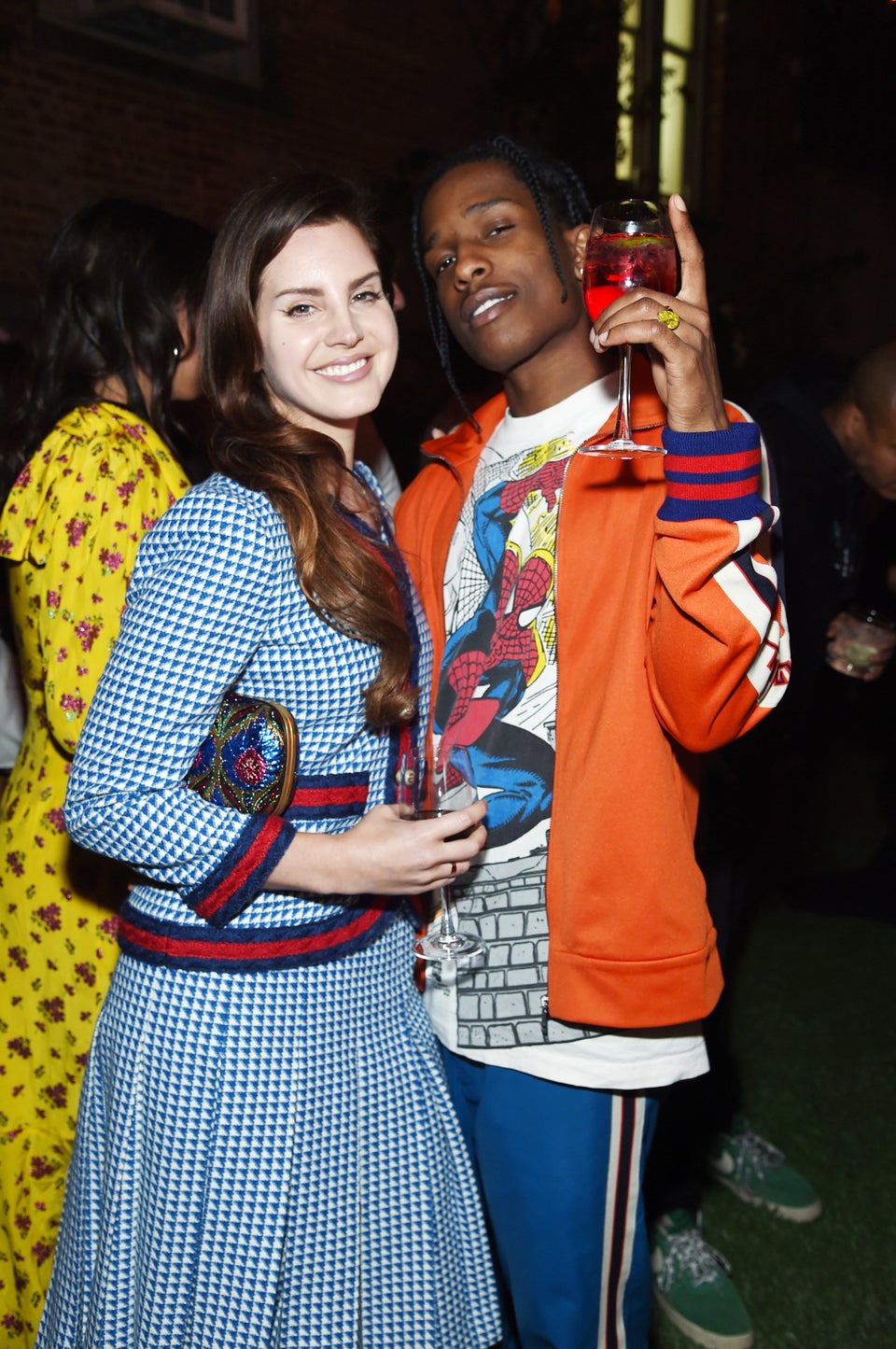 Celebrity News & Photos: 2017
Popular in the Community