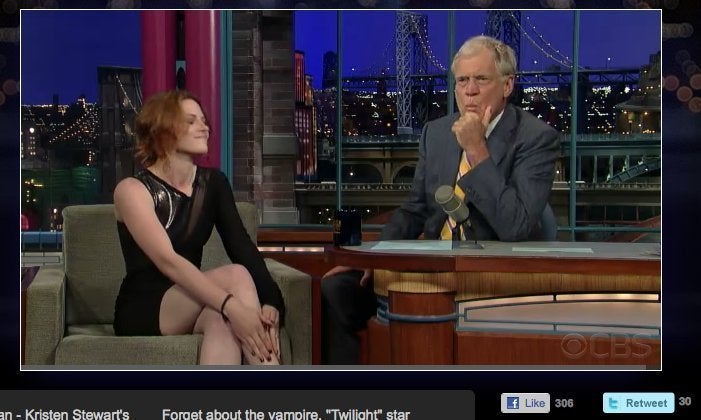 Kristen Stewart, known for her starring roles in the 'Twilight' movies, as well as her sometimes mumbling interviews and uncomfortable public appearances, had an awkward exchange with David Letterman Monday night.
She was on to promote 'Eclipse,' which opens Wednesday.
Her 2008 appearance on his show was labeled an 'epic trainwreck,' so awkward as Monday's appearance may have been, it was an improvement.
The clip below starts with Dave asking about Kristen's family dogs, a wolf hybrid that looks pretty menacing. It progresses as a normal conversation until she interrupts Dave with a joke about hunters.
WATCH:
Popular in the Community