Note to self: never interrupt Kristen Wiig at a party.
John Goodman might be one of the greatest comedic talents of our time, but from listening to his interview on Monday's "Howard Stern Show," you'd think he was a Hollywood newbie who still has something to prove.
Take this unfortunate interaction with Kristen Wiig. At a social gathering, Goodman, an admittedly huge fan of Wiig's work, approached the "Bridesmaids" star mid-conversation and it didn't go so well.
"She was talking to somebody else, and I was just ― I think she's so great, and the social barriers broke down and I interrupted the conversation," he explained to Stern. "And I would just hate for somebody to do that to me. And she goes, 'Yeah, I'll talk to you in a minute.' [makes sound of bomb dropping] It was like the Atom. I shrunk down to Atom size. ... I really like her, and it was embarrassing, so I'll never speak to her again."
It just sounds like Goodman doesn't feel particularly welcome at Hollywood's cool table. Later on in the conversation with Stern, the Golden Globe award winner discussed his experience working with George Clooney and Matt Damon on "The Monuments Men." (Yeah, that movie about art and Nazis you never saw.)
Although he had no trouble palling around with co-star Bill Murray ― they went on long bike rides together ― Goodman admits that he never felt like he belonged with the "super A-level guys" on set.
"I tried to hang with them, but ['Monuments Men' co-stars] Matt [Damon] and George [Clooney] would always have these conversations, and they'd go out for cocktails afterwards and I don't really drink, and I don't bring a lot to that party because they're super A-level guys," Goodman said.
There's one big name, however, that he can't praise enough: Brie Larson. The two have recently been filming "Kong: Skull Island" in Hawaii and Australia.
"I love her. ... she is so charismatic. She would organize -- she was like the only girl there, on set ... every weekend she would organize stuff to do for people. We'd go look at kangaroos and she'd organize a trip to an amusement park after they closed. Just stuff for people to do. Because she's over-sensitive about people getting nervous and angry and on each other's nerves. She's incredible."
You're a "super A-level" guy in our eyes, John, and that's all that matters.
Before You Go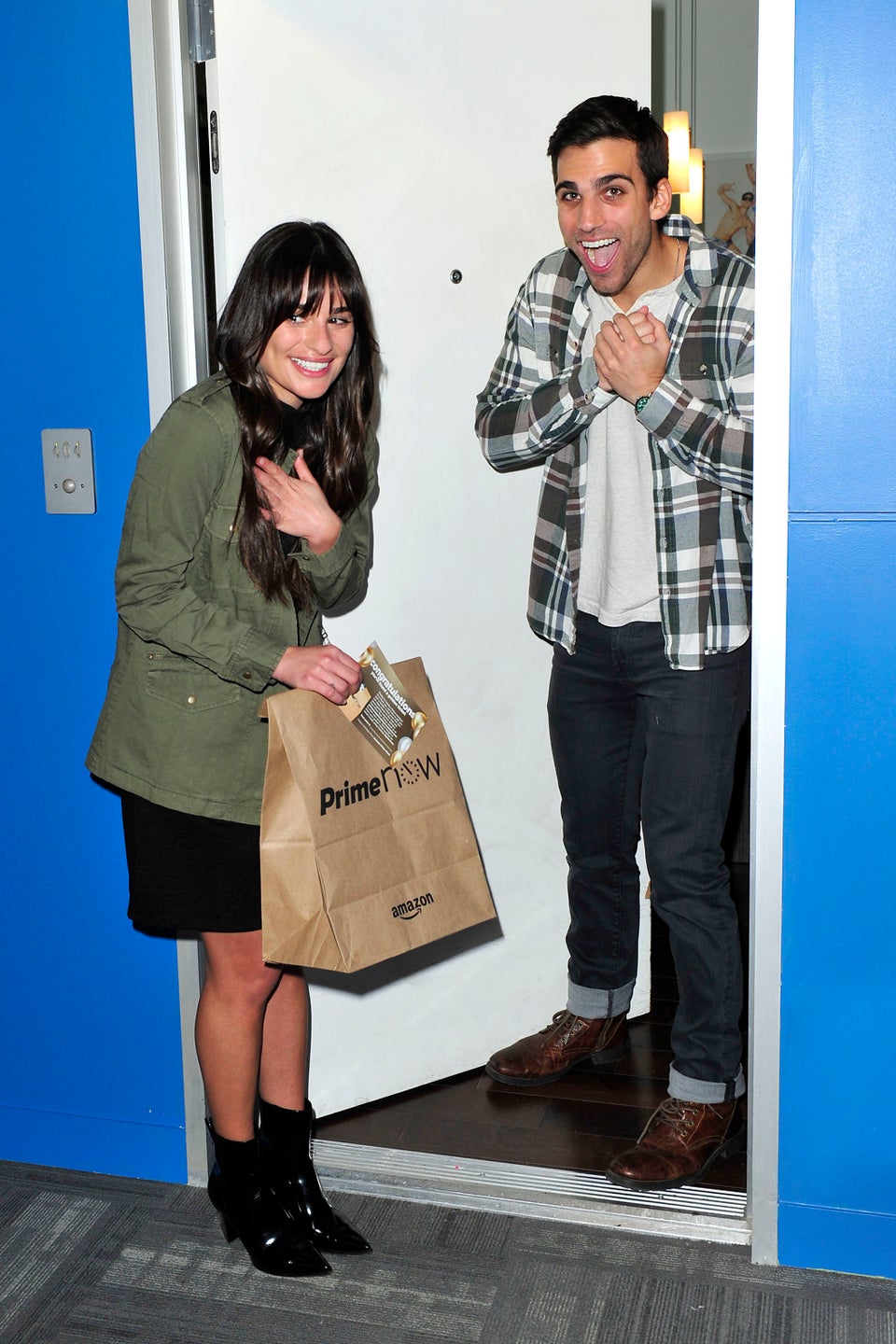 Celebrity News & Photos