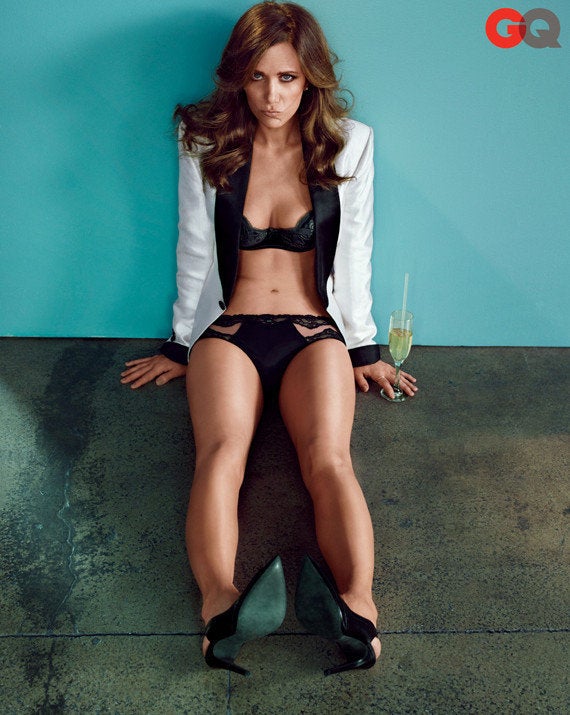 Though she'd already been standing out on "Saturday Night Live" and supporting film roles for years, no one had a bigger breakout year than Kristen Wiig. After all, she co-wrote and starred in the highest earning female comedy of all time, "Bridesmaids," which many consider to be the funniest film of the year.
Yes, it was about women planning a wedding, but the movie made genders laugh in equal measure, making it less than a surprise that Wiig was named GQ's "Bro of the Year." And who better to write up the award's dedication than Jon Hamm? He's the ultimate man's man, and starred as Wiig's jerk hookup partner in "Bridesmaids," as well as her husband in "Friends With Kids," which should hit theaters in the coming months.
"For a lot of comics, there's a persona they're not comfortable revealing unless they're performing," Hamm writes. "Kristen is incredibly shy; she has her hoodie pulled up and her sleeves pulled over her hands. But this is a woman who wore coconuts on her tits on SNL; she can go to the craziest, most grotesque places on the planet in character."
Of course, one of those grotesque places -- along with the vomit extravaganza -- in "Bridesmaids" was Wiig's ridiculous opening sex scene with Hamm, who described the shoot thusly:
"Bounding around in a flesh-colored thong, trying not to sweat all over Kristen while a hundred crew members are literally like, 'Can we get this done, please?'--our embarrassment coupled with everyone else's exhaustion lent that scene a particularly awkward sensibility."
Awkward, but entirely worth it. At least for the audience.
PHOTO: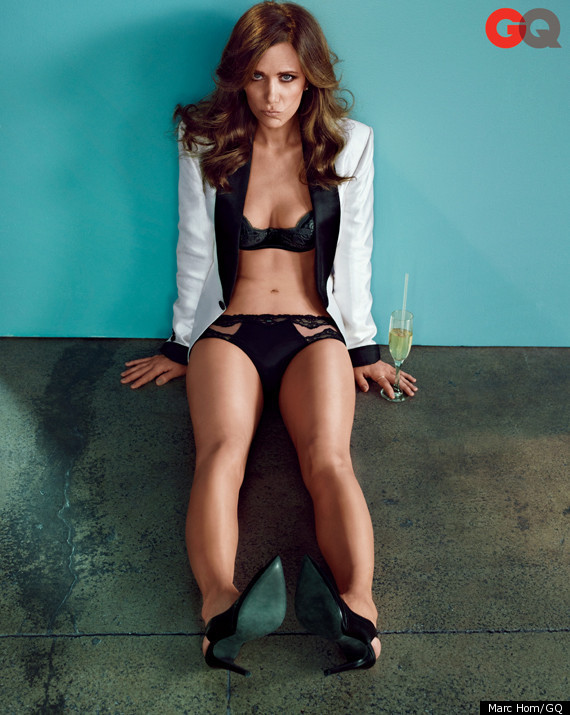 Popular in the Community