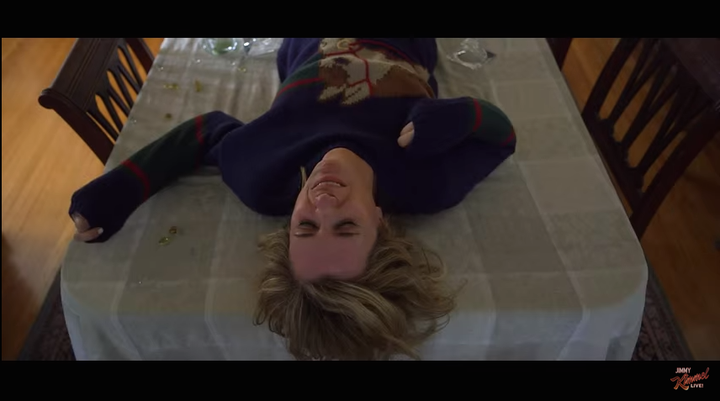 Kristen Wiig visited "Jimmy Kimmel Live!" on Monday to promote her new film "Nasty Baby," but it was the trailer she shared for the fake movie "Crying in a Sweater" that caught our attention. 
"Crying in a Sweater" finds Wiig in the midst of a sartorial-infused meltdown -- sobbing in sweaters of all shapes and sizes -- while fake praise, like "Witness the rebirth of Kristen Wiig" and "This is the Wiigaissance," flashes across the screen.
"Some people said some really not nice things about the fact that there were women," Wiig said. "It didn't make me mad, it just really bummed me out. We're really honoring those movies." Hopefully, Wiig will return to making small, but great indie flicks after "Ghostbusters" and give "Crying in a Sweater" the film treatment it deserves.
Where do we sign the petition? 
PHOTO GALLERY
Celebrity Bridesmaids