We were already excited to watch the 2015 Golden Globes, but once Kirsten Wiig was announced as a presenter, let's just say we did a not-so-subtle jump for joy. Not only does her presence make everything automatically funnier, it also guarantees some sort of... interesting fashion moment.
Despite all the quirky characters typically associated with the 41-year-old star, she has proved time and time again that she is, in fact, super stylish in real life. This time around, however, we sadly can't say that. While her hair looks absolutely gorgeous, she missed the mark in a white, off-the-shoulder, peasant-y, ill-fitting gown that looks more like a tablecloth than a fashion statement.
So even though she's not nominated for an award, she has, unfortunately secured a spot on our worst-dressed list.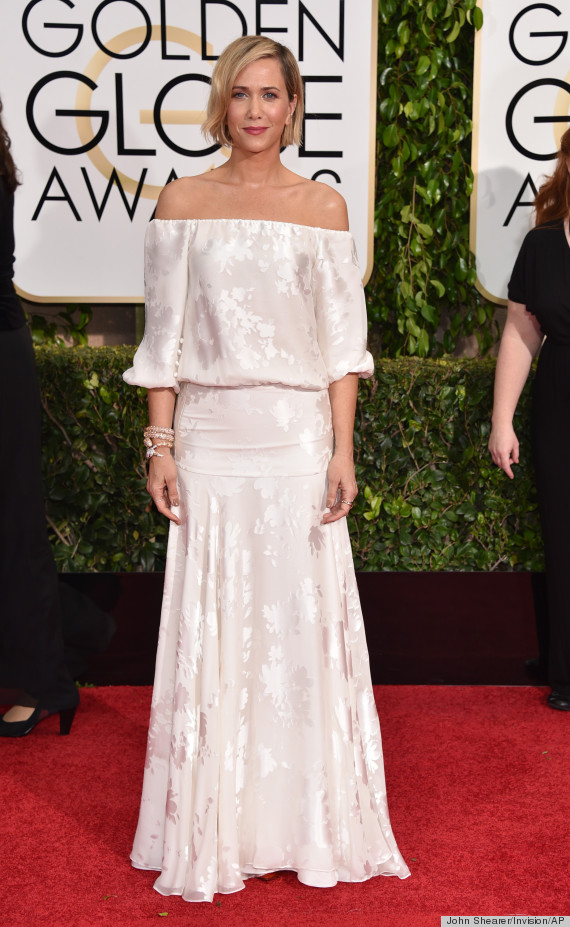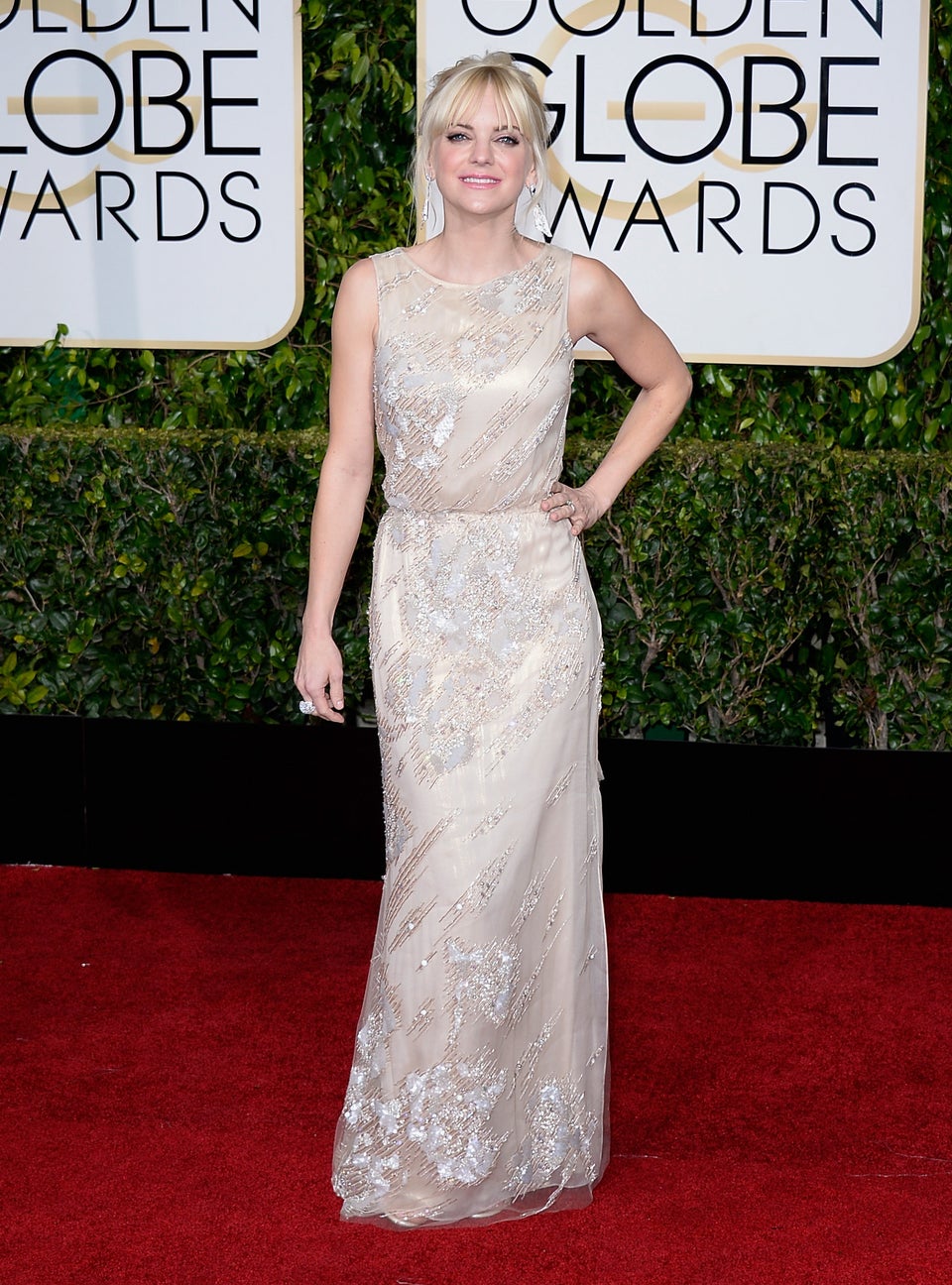 The 2015 Golden Globes Red Carpet