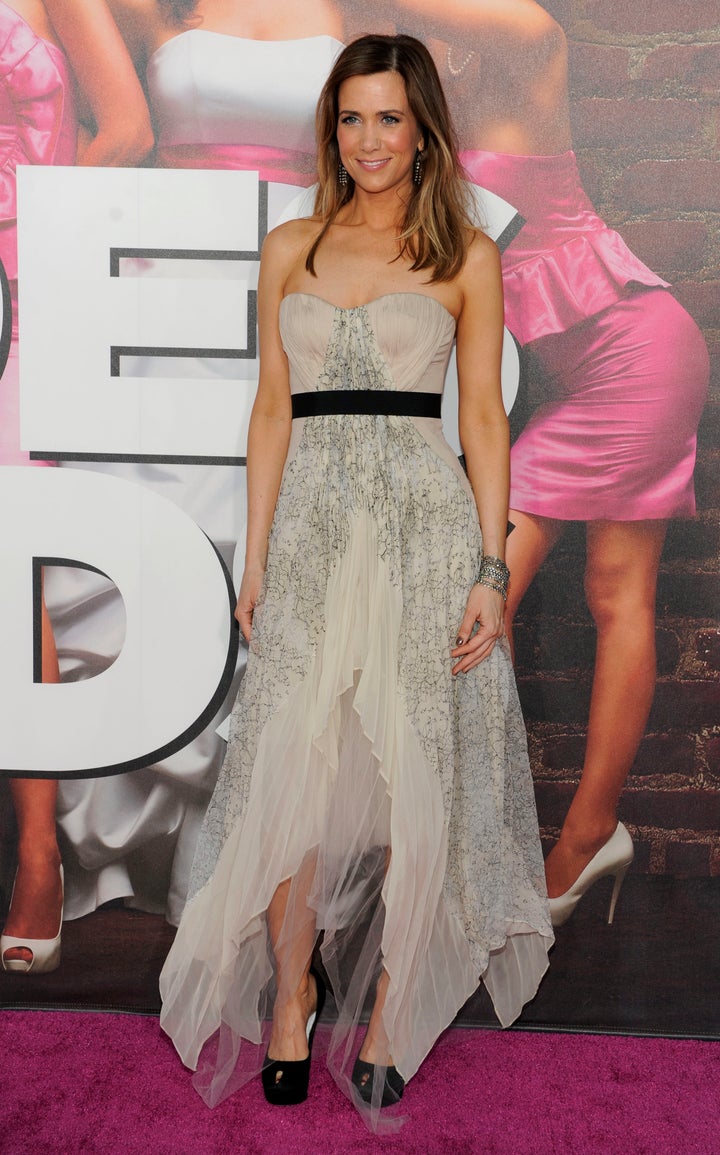 When Kristen Wiig wants to make a passion project, well, Hollywood now knows to listen.
Having co-written and starred in "Bridesmaids," the surprise early summer hit that recently became the biggest R-rated female comedy of all time, Variety reports that Wiig has earned a pickup for "Imogen," a comedy she's championed for a while now.
Back in March, Wiig gave Indiewire a synopsis of the film, saying, "It's basically about a girl who kind of pretends to kill herself... to get her recently ex-boyfriend's attention. She ends up having to go live with her mom, whom she hasn't seen in years."
Indiewire has quotes from Wiig on a number of her other potential starring roles, which, collectively, mark a long-in-the-making, well deserved transition from standout supporting actress. Wiig, one of the top names on "Saturday Night Live," had previously excelled in comedies such as "Knocked Up," "Paul," "Date Night" and "MacGruber," the "SNL" big screen adaptation in which she played second to Will Forte.
There's also that little matter of a potential "Bridesmaids" sequel, which has begun to pick up steam.
"It's not officially been moved toward, but I'd be very open to it," director Paul Feig recently told Movieline. "It would just have to be as good or better than this one. What you don't want to do is the one that ruins the memory of the first one. But nothing would make me happier if we could make another one with this amazing cast, and people go, 'That's awesome!'"
Calling all HuffPost superfans!
Sign up for membership to become a founding member and help shape HuffPost's next chapter