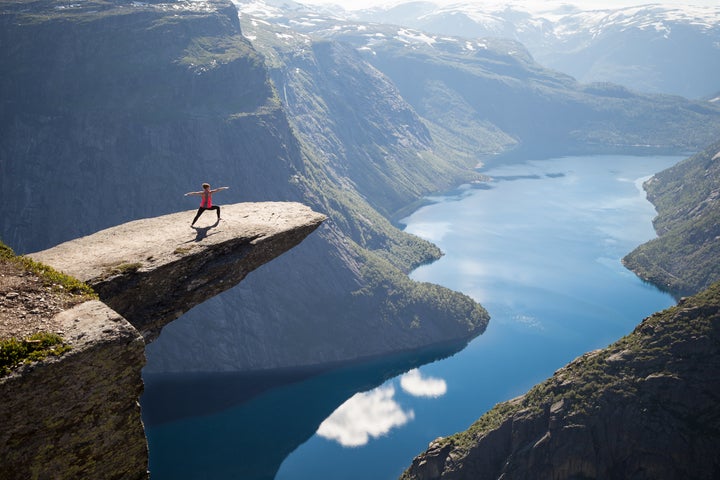 Trolltunga, an austere rock outcropping on a Norwegian mountainside that has tempted daredevil photographers for years, became the scene of a tragedy on Saturday.
Australian student Kristi Kafcaloudis, 24, apparently lost her balance while taking a photo at the cliff's edge, and plummeted more than 980 feet into a gorge, according to the Herald Sun.
Kafcaloudis was part of a 30-person tour group visiting Trolltunga -- "the troll's tongue" -- where it's customary for tourists to snap risky-looking photographs. The rock platform is the capstone of a 10.5-mile hike that's popular with visitors to Odda, in western Norway.
The cliff edge rises 2,300 feet above Lake Ringedalsvatnet, but that doesn't stop people from jumping up and down, doing cartwheels, or dangling their legs from the outcropping.
An exchange student from Monash University in Melbourne, Australia, Kafcaloudis moved to Norway in August to enroll in an exchange program at the University of Bergen.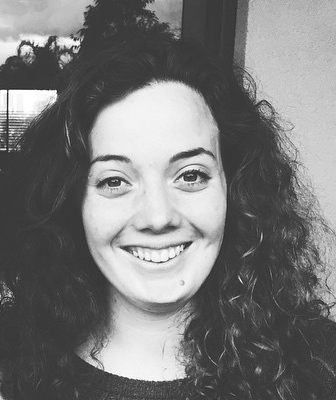 Kafcaloudis was originally from Yandina, Queensland, a town of about 2,200 people.
"We are only consoled by the fact that Kristi was doing what she loved with her friends and living a life full of adventure and dreams," mother Milli Kafcaloudis said, according to the Australian Broadcasting Corporation. "But, we are mortified by the loss of such a talented and lovely young woman with her whole life before her."
Fellow students at Bergen were shocked to learn of their classmate's death.
"I was there one day before, in Trolltunga, and it was very creepy for me. You think you could have been one of them." Marta Jimenez, an exchange student from Spain, told NRK. "If you don't do silly things, it's not so dangerous."
"I didn't think it would be that dangerous, so when I heard ... I was very shocked," Jimenez's friend, Fran Garcia, added.
"You may not know her, but she is part of our little ... family," the event's organizers wrote on Facebook.
Popular in the Community