Kristi Yamaguchi may have been a queen on the ice, but she's no ice queen. 
The 1992 Olympic gold medalist told InStyle that she gave fellow skater Karen Chen some heartwarming advice before the 18-year-old heads to the Winter Olympics in PyeongChang, South Korea.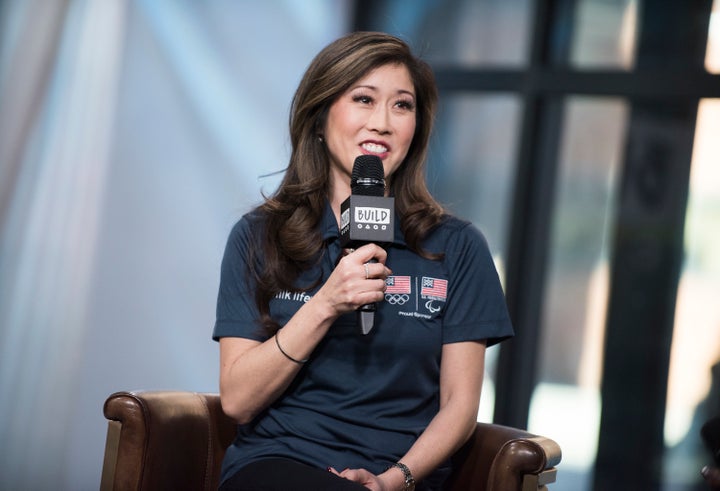 "The one major thing that I've told her is that for the Olympics you have to learn to insulate yourself from the pressure," Yamaguchi said. "I've always tried to keep her thinking positively because it's easy to let doubts creep into your head before a big performance like this."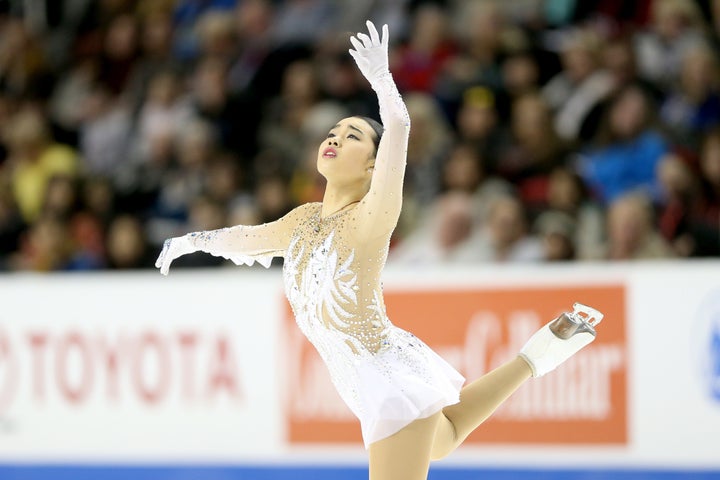 The 46-year-old noted that with the rise of social media, "it's easy to feel like you are being constantly judged." But she assured Chen that despite the critics, many more want to see her succeed. 
"I told Karen, 'America is rooting for you! You can't forget that—even with all the pressure that you're feeling right now,'" Yamaguchi said. "I'm so proud of her because she has overcome a lot of obstacles to get to this point."
Chen has faced some serious medical issues and other challenges on her journey to the Olympics. She detailed those struggles in her autobiography, Finding the Edge, which features a foreword written by Yamaguchi. In particular, Chen wrote that she's been dealing with a "chronic, and at times debilitating, back condition." But she said she turned her pain into a lesson about life. 
"Initially, my back pain was scary and I dealt with a lot of fear. But my only choice was to figure out a way to overcome the fear. I tried avoiding it — which didn't work," the teen wrote. "It was only after I embraced it that I found a breakthrough. My back condition forced me to strengthen other areas of my body, which made me more powerful overall. In my weakness, I found strength."
Yamaguchi also talked to InStyle about becoming the first Asian-American woman to win a gold medal in the Winter Olympics.
"It's funny because at the time I didn't even know I was the first until it was reported on the news," she said. "It's cool though! I love when young skaters come up to me and say that I've inspired them to take up the sport."
Indeed, Yamaguchi's accomplishments made an enormous impression at the time on young Asian-Americans, who rarely saw themselves represented in sports or entertainment. Writer Nicole Chung penned a piece for The New York Times in 2016 talking about just how much Yamaguchi meant to her and to a generation of children of color. 
"I'm far from the only kid who fell hard for Kristi Yamaguchi, world and Olympic champion, in the early 1990s. But if you're an Asian-American woman of a certain age, chances are Yamaguchi might also have been one of the first Asian-American women you saw being publicly celebrated," Chung wrote. "What many Asian-American kids felt when we watched her and, later, Michelle Kwan in the limelight was more than appreciation, more than fandom. It was recognition — all the more powerful because that feeling was often in such short supply."
Calling all HuffPost superfans!
Sign up for membership to become a founding member and help shape HuffPost's next chapter