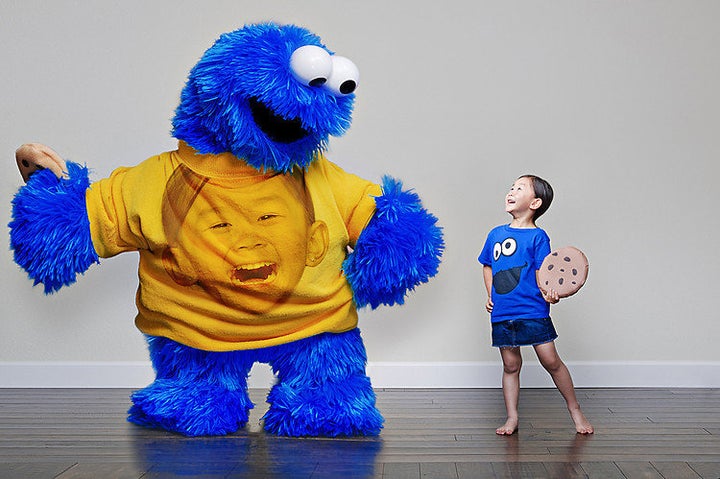 It's not every day that a little girl can transform into Super Mario, ride a flying bicycle, or let down her hair like Rapunzel (and then have her sister swing from it). But when your dad's a photographer and you're adorable, the magical becomes possible.
According to The Daily Mail, Jason Lee was inspired to start documenting his daughters' growth when his mom was diagnosed with non-Hodgkins lymphoma in 2006. He wanted her to be able to see her granddaughters without catching any of their kid germs -- and so, his photoblog was born.
Eight-year-old Kristin and five-year-old Kayla are a "never-ending source of ideas" when it comes to Lee's creative process, he says. Their mutual love for Justin Bieber became fodder for a Valentine's Day shoot, Kayla's playing with a drumstick at the dinner table turned into a jam session, and one time, they both just got to be a Super Mario Brother.
As for Lee's mother, she was delighted with his project and continues to follow their family life online. "I just hope that people enjoy the images as much as I enjoy taking them," Lee told The Huffington Post. "Maybe reading about their antics and stories can bring a smile to someone's face."

Before You Go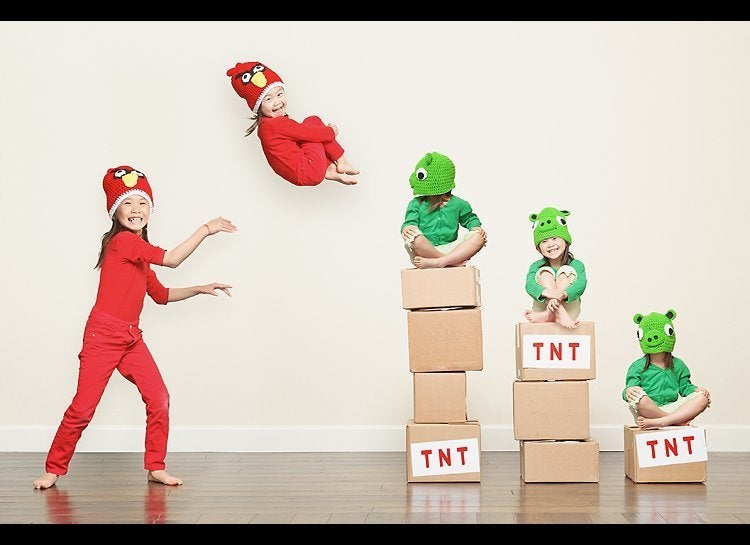 Dad Takes Adorable Photos Of Daughters For Grandmother