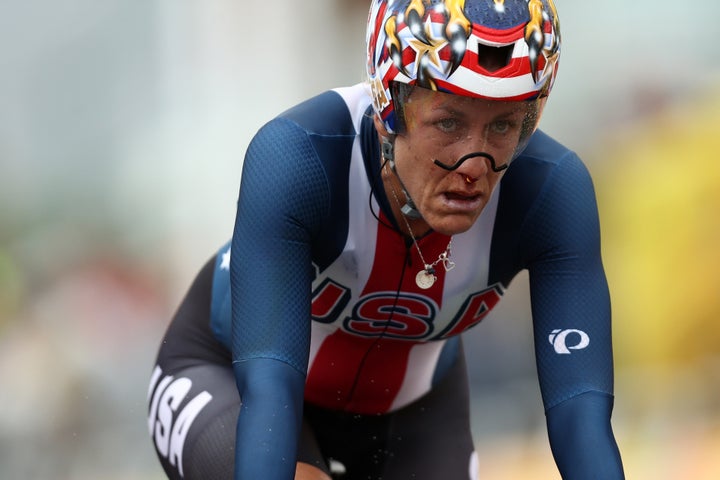 At some point during the women's cycling road individual time trial at the Rio Olympics on Wednesday morning, Kristin Armstrong's nose started to bleed.
The U.S. cyclist had won the race at the Beijing games in 2008 and at the London games in 2012, then took a three-year break to deal with multiple hip surgeries. She was struggling, and Russia's Olga Zabelinskaya — fresh off an 18-month suspension for testing positive for banned substances — was close behind her.
Armstrong, who turns 43 on Thursday, was going to have to give everything she had to win.
When she finally passed the finish line, she still wasn't sure what had happened. "Did I win?" she asked people around her. She had ― with a time of 44:26.42, Armstrong had beaten her closest competitor by six seconds and become the first American woman to claim gold three times in the same event.
And then, Armstrong fell to the ground.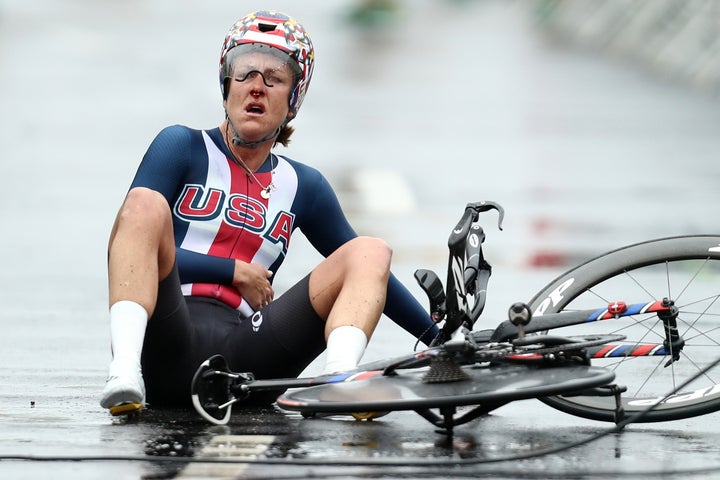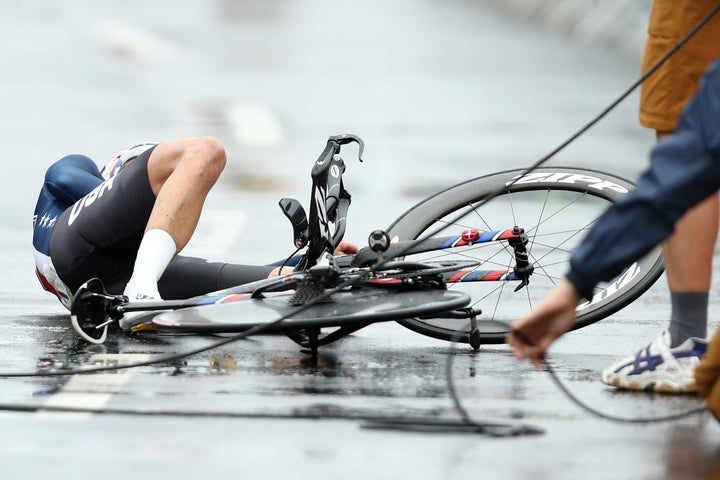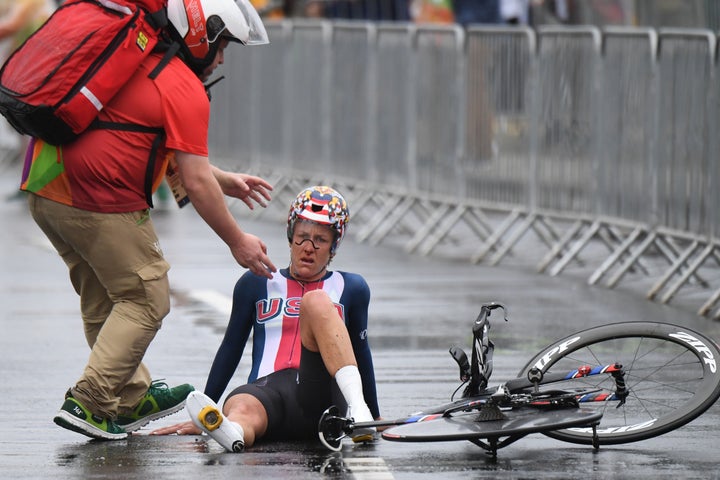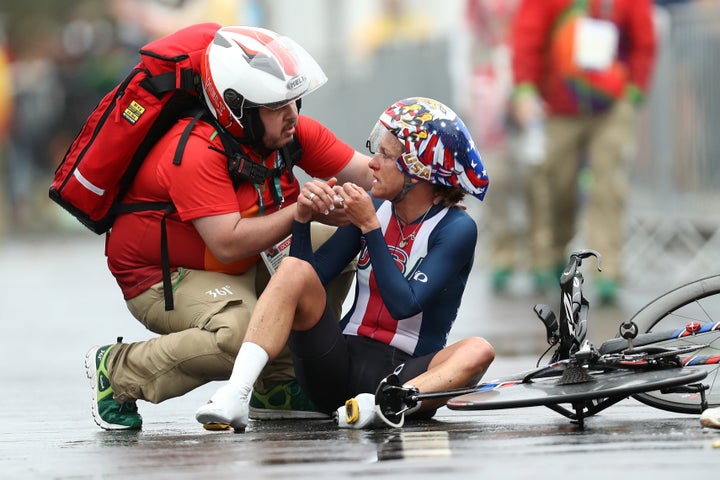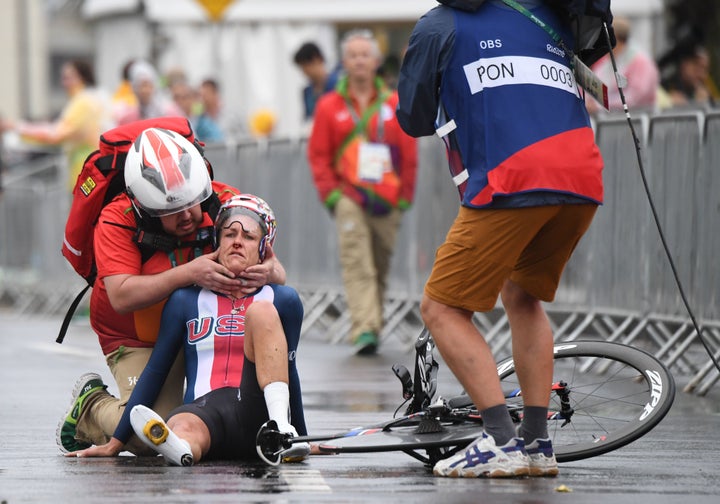 Once medical professionals gave Armstrong the all clear, the exhausted, tearful mother was able to hug her 5-year-old son, Lucas.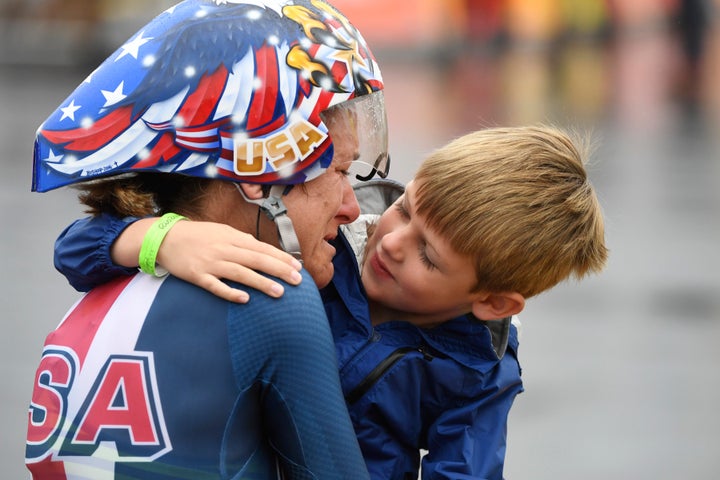 "It's a historical moment in sport for women in the Summer Games, for the U.S.," Armstrong said afterward, according to Idaho's KTVB.com. "That last 5K, I knew it was close, and my coach behind me said, 'you better decide what color medal you want today.'"
"It's amazing," she added. "I don't know if it has hit me yet."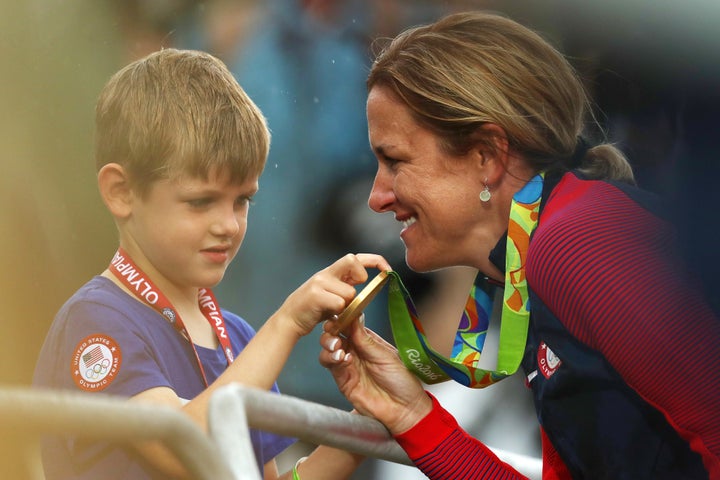 For more Olympics coverage:
Before You Go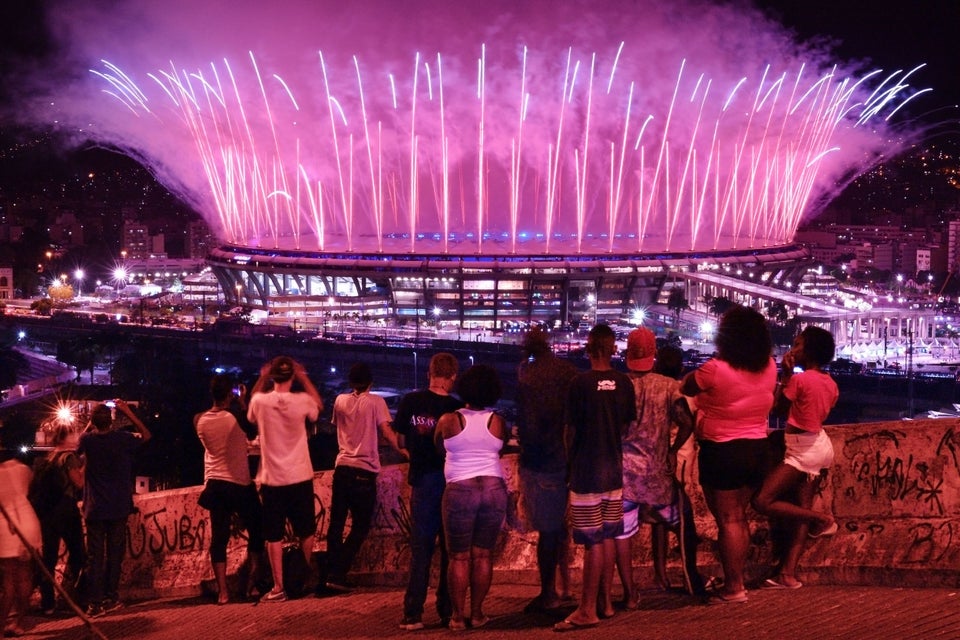 Rio Olympics From The Favelas
Popular in the Community