Want to know what young, rich couples put on their wedding registries? Pricey kitchen supplies!
On Monday, The Knot revealed that reality TV star Kristin Cavallari and Chicago Bears quarterback Jay Cutler's wedding registries at Crate & Barrel and Williams-Sonoma total about $14,500. For context, the average U.S. couple's registry amounts to about $5,100, and just 12 percent of couples' registries total more than $10,000.
So what gifts can Cavallari and Cutler's wedding guests choose from? The items range from a Crate & Barrel Mini Sauce Dish for $1.95 to 48 Haviland Tambour Dessert Plates that, according to The Knot, cost $79 each. Also on the registry is a "Majestic Yellow" KitchenAid Stand Mixer for $350, a Ruffoni Hand-Hammered Copper Risotto Pan for $250, and nine Williams-Sonoma cookbooks.
Other interesting items include a $30 double-patty burger press, $50 molcajete, $50 fish tweezers, $60 cake platter and a $130 waffle maker.
Cavallari and Cutler got engaged in November 2011 after more than a year of dating and have a seven-month old son together. Cavallari recently revealed that Cutler proposed via text message and mailed her an engagement ring. According to their registries, the couple's wedding will be held on July 13.
Check out six wedding registry tools you need to know about in the slideshow below.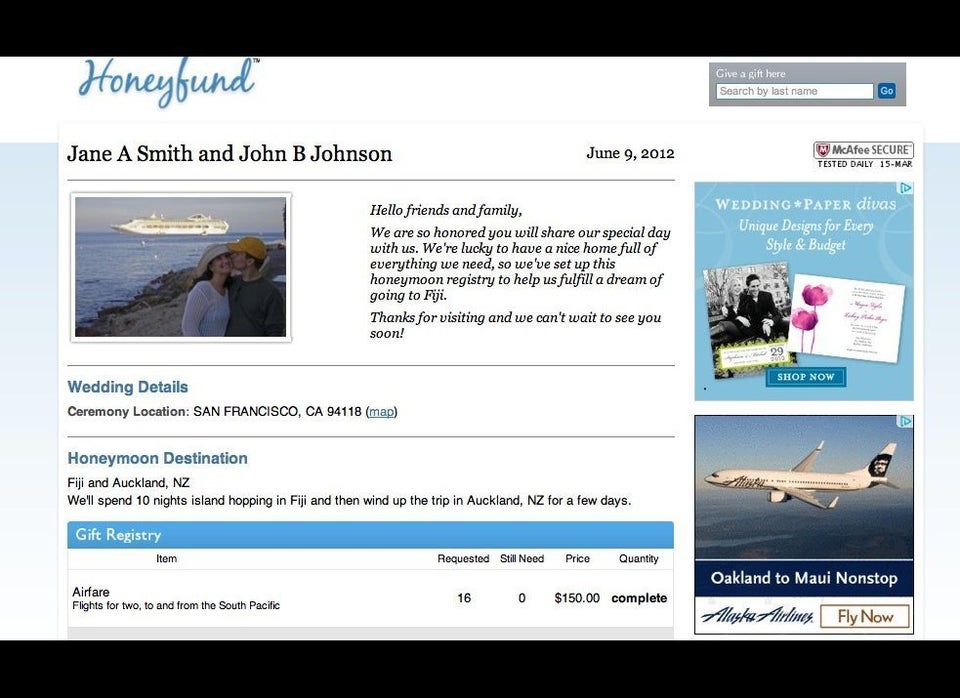 Wedding Registry Alternatives
Related