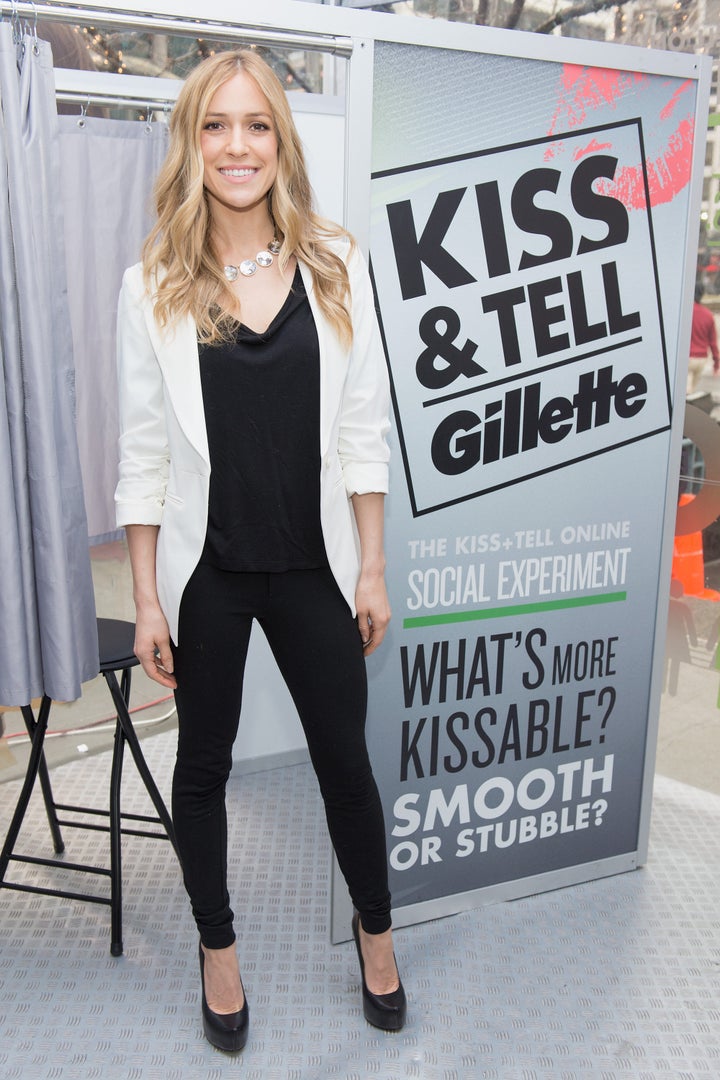 These days, our knowledge of celebrities too often originates with paparazzi images and snarky quotes by anonymous "insiders." After a while, it's easy to forget that stars are real people. That's why HuffPost Celebrity decided to launch its all-new #nofilter quick-fire question and answer series. Because how well do you know someone until they've shared their guiltiest pleasures?
Kristin Cavallari has been basking in motherhood since welcoming her baby boy Camden Jack in August -- but the former Hollywood Hills resident is loving every minute of her new life in Chicago with her son and footballer fiance Jay Cutler. The 26-year-old has left behind her reality TV past and is looking forward to adding to her brood ... well, eventually. She chatted with HuffPost Celebrity about her wedding plans, her regrets and her love of Beyonce!
How's motherhood going?
It's so much fun! Camden's personality is really coming out now and he's such a sweet little boy and we've been really lucky that he's, so far, a really great baby. So it's just been amazing.
Are you and Jay thinking about having more kids?
We want a big family, so we'll see. I just stopped breastfeeding, so the thought of having another baby right away kind of scares me because I'm enjoying having my body back! But sooner than later we'll definitely have another one.
Any wedding plans?
We're talking about it. You know, where we're going to have it and all that good stuff. But that's all! So we'll see…
Are you and Jay excited about Beyonce performing for the Super Bowl halftime show?
I think she's an amazing performer and she's going to kill it. I'm actually really looking forward to it.
What do you think of Honey Boo Boo?
I've only seen it once or twice, but it's pretty entertaining!
Hot coffee or iced coffee?
I don't typically drink coffee.
Have you read 'Fifty Shades of Grey'?
I read the first book and the second one was painful for me to get through. I'm, like, the only person who doesn't like them. I get that this guy is completely in love with this girl and it's great sex and all that, but I thought the books were cheesy.
What's the last song you downloaded?
It's been a minute since I've downloaded a song! Let me look on my phone and tell you … oh! "Anything Can Happen" by Ellie Goulding.
Who's on speed dial?
Jay, my mom and dad, my manager and my publicist.
If you could give advice to a younger version of yourself, what would it be?
Just to really enjoy every moment as it came. I always would kind of look ahead, my whole life growing up, like I always wanted to be older and be in the next phase of my life, but I wish I would have enjoyed everything a little bit more.
When's the last time you cried?
That's a good question … I don't know! It's been a while.
Do you ever text when you're in the movie theater?
I try not to because I think it's rude. I haven't been to a movie in a movie theater since I was seven months pregnant though! It gets more difficult to go out when you have a baby. It's not as easy anymore.
What/who have you been jealous of lately?
I've been jealous of people living in California because the weather is so much better than Chicago. It's so windy in Chicago too, which is sometimes worse.
What movie could you watch over and over?
"Fast Times at Ridgemont High."
What's your secret/hidden talent?
I don't really have one!
What's your guiltiest pleasure?
"Real Housewives." I pretty much watch all of them, but the "Real Housewives of Orange County" are my favorite.
What's the silliest thing you've ever lied about?
Oh, this is stupid … I told Jay that I had the flu, like, two days ago so that he had to get up with the baby. [laughs] And then of course, like two hours later, I was fine and he's like, 'Uh, huh, the flu my butt.'
What's one thing from your childhood wardrobe that you wish you could wear now?
Oh my gosh, I don't even remember my childhood wardrobe. I mean, I was just obsessed with Jasmine from "Aladdin" and I had her on sweaters and turtlenecks and everything. But I don't want to wear that now!
What did you have for dinner last night?
A big salad, like one of those pre-made salads.
What's on your nightstand?
I have a picture of Jay and I, a cellphone charger cord and a light.

If you were undead, would you be a vampire, zombie or ghost?
I would be a … ghost.
Top or bottom? (On bunk beds, of course!)
Oh gosh! The top. [laughs]
If you could do it all over again, what would you do differently?
There's nothing that I really want to do over again ... I wouldn't do anything differently. I don't really regret anything in my life. Everything that I've done has made me who I am today. You know, it's cliché, but it's true.
Before You Go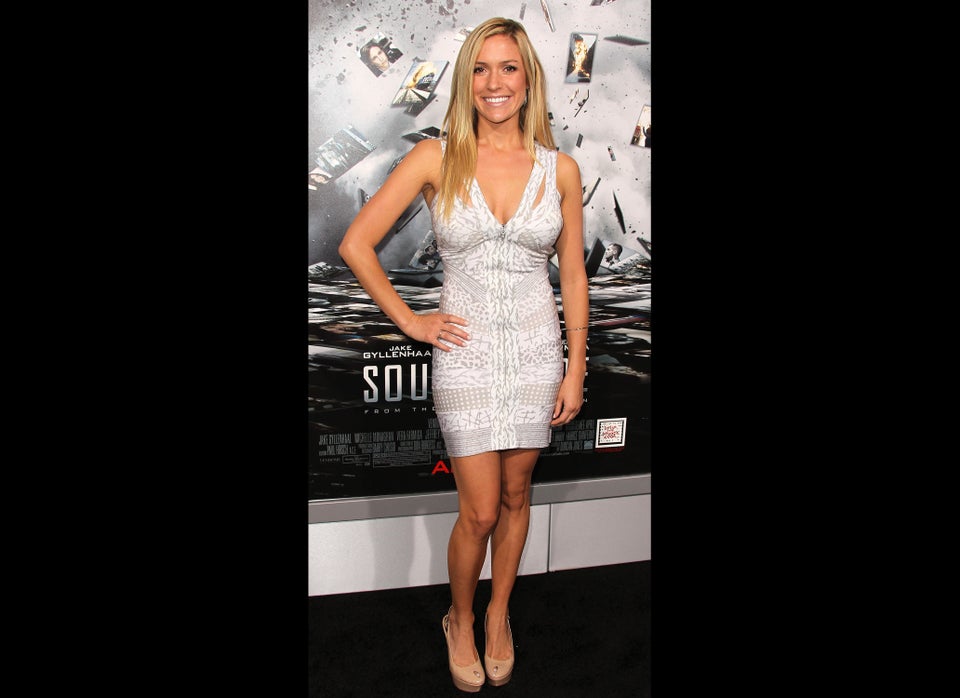 Kristin Cavallari's Best Moments
Popular in the Community