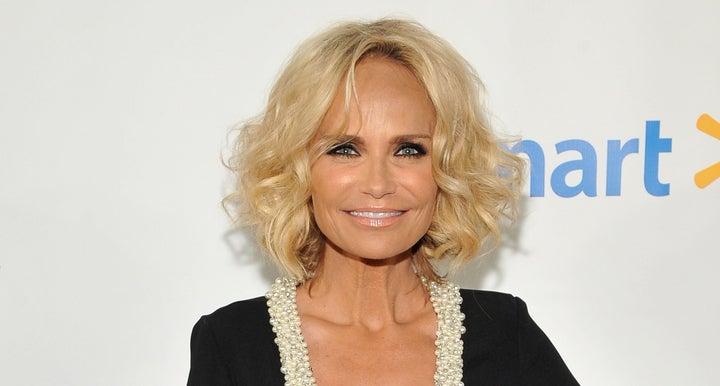 In a week in which fans saw Kristin Chenoweth reuniting after 12 years with Idina Menzel for a "Wicked" performance, the actress and singer also weighed in on North Carolina's anti-LGBT law, HB2, which has drawn a firestorm of criticism across the country, including condemnation from companies and boycotts by artists such as Bruce Springsteen.
Chenoweth, proudly Christian and raised as a Southern Baptist, has been a vocal advocate for LGBT rights since 2005, when she was fired as a spokesperson for Women of Faith in her native Oklahoma because of her pro-queer stance. So, lots of LGBT people were curious to know her response to North Carolina's law. The talented ally didn't fail to deliver.
"I think it's so interesting to be alive right now, first of all, if I may, and just look at the shape of things," Chenoweth said in an interview with me on SiriusXM Progress late last week. "And [seeing] performers and companies saying 'no' to discrimination."
Chenoweth thought long and hard about how she would respond, obviously taking note of some artists, like Springsteen, sending a message by refusing to perform in the state, while others, such as Beyoncé, didn't cancel tour stops in North Carolina but condemned the law and publicly voiced support for Equality North Carolina, the statewide LGBT rights group.
"I will say, as an artist, I was wondering this for myself, how I would handle it," Chenoweth said. "I think everybody should handle it how they need to handle it. My handling it will be: 'I'm coming and I'm going to still talk about it.' I'm going to sing my gospel song. I'm going to talk about the kids in the audience, directly to them, who are gay or feel different. And I want to take whatever I make and make that donation the way I want to make it. It just won't go in my pocket. That's how I'm going to choose to handle it."
Cyndi Lauper had similarly announced last month that, rather than boycott the state, all profits from her June 4th Raleigh concert would go toward the fight against HB2.
"I said [what my response to North Carolina would be], and my assistant goes, 'Oh, that's what Cyndi Lauper did.' I said, 'Oh. well, okay then!'" Chenoweth explained, before breaking into song, singing the refrain of Lauper's "Time After Time."
Chenoweth also reflected on her role as a person of faith and a civil rights advocate for LGBT people.
"I will tell you that it has been an interesting part of my journey because I never thought that me, being this little girl from Oklahoma, that this would be a thing," she said. "But really, the truth is, my Christianity is a big part of who I am. And, my love of — how about this? — people and their rights are important to me... Like I said, I just didn't know. It never occurred to me not to be a gay rights — for gay, LGBTQ RST rights. It never occurred to me not to be. So I didn't think of it, until that moment [when Women of Faith fired me], and I was like, 'Oh, this is kind of big deal. Oops. Oh well. Truth is truth.'"
REAL LIFE. REAL NEWS. REAL VOICES.
Help us tell more of the stories that matter from voices that too often remain unheard.
BEFORE YOU GO