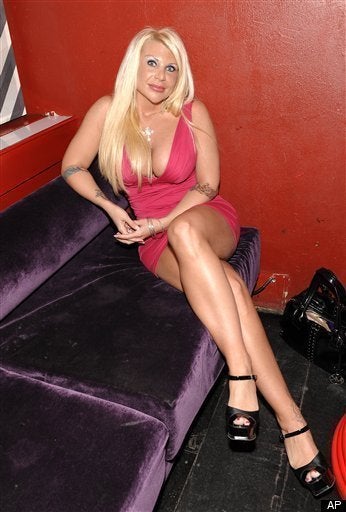 On Tuesday, the Daily Caller profiled the newest entrant into the New York Governor's race: Libertarian candidate and former madame, Kristin Davis. Here's a quick description of her:
Davis built the most successful escort service in world history. She had more than 100 girls and operated in 5 countries, with a call center in Uruguay. She could dispatch a $1,000-plus-an-hour call girl to a hotel or residence in Paris, Berlin, Gstaad, Rome, New York, L.A., Miami, Dubai, Montreal or elsewhere within minutes. She personally recruited her girls at bars, clubs, resorts and restaurants.
Davis claimed that the former governor of New York, Eliot Spitzer, was her service's most famous client and she spent four months in prison after the Spitzer scandal broke.
In the interview, Davis discusses her libertarian platform, her ideas about legalizing pot and prostitution and her relationship with Roger Stone, a Spitzer nemesis who was suspected of setting up the former governor and now serves as the primary backer of the Davis campaign. When the Daily Caller asks Davis whether she can really get her name on the ballot in New York, Davis says she is "confident."
I'm a Libertarian. Barry Goldwater is a personal hero. I believe in free men, free women and free markets. I distrust government. I believe in the individual. I think a woman must control her own body when it comes to abortion or choosing to rent it for an hour. I like Ron Paul and much of what he stands for. I support gun rights...

Either way I an confident that I can collect more than enough signatures from cadres of escorts, ex-escorts, strippers, dancers, dommes, gays, lesbians, Libertarians, Ron Paul supporters, U.S. Marines, rappers who revere the pimp or other lovers of freedom moving my petitions under the direction of my communications consultant Frank Morano.
Read the full interview here.
Related
Popular in the Community