When Georgia mom Kristin Johnston was pregnant with her son, Theodore, there was no food she craved more than Taco Bell.
So when she did a maternity photo shoot in December, it seemed natural to do it at the place that had given her so much joy during her pregnancy.
"I want to do something a little different," the 33-year-old mother of two told ABC News. "So I said, 'I have to take my maternity pictures there. I'm spending so much time and money there with my cravings. That's the place I've got to go.'"
Johnston enlisted her friend Kelly Daniels to take the photos, and they showed up near sundown when the light would be best.
The two showed up together at a Taco Bell in Smyrna. Then Daniels just started snapping photos of Johnston, who wore a long red dress accessorized with pearls.
"This was one of those things where I firmly believe that it's better you ask for forgiveness than permission," Johnston told Today.com. "Nobody said anything."
Once inside, employees did ask what was up but didn't have a problem with it. It helped that Johnston purchased food, including her No. 1 pregnancy craving: the Nacho Cheese Doritos Locos Tacos Supreme.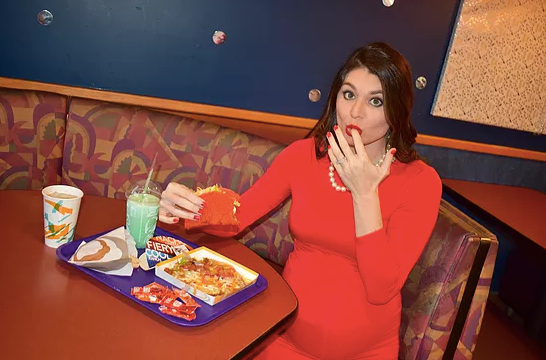 Johnson gave birth on Jan. 5 to her second child, Theodore, whom she brought home from the hospital the next day.
The complete photo shoot can be seen at Johnston's blog, Strollers and Stilettos, where she posted possible plans for a future maternity shoot.
"Maybe God-willing we will be blessed with a third and I can take one of those stunning mountaintop or beachside photos, but for now, I felt inspired to have my maternity shoot at one of my favorite places, a place that I can turn to anytime I get a craving or just don't have the energy to cook dinner - a place that many of us have a fondness for in our hearts - TACO BELL."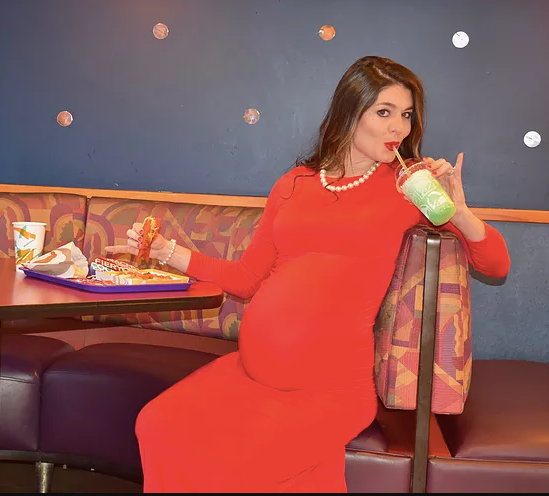 Related
Before You Go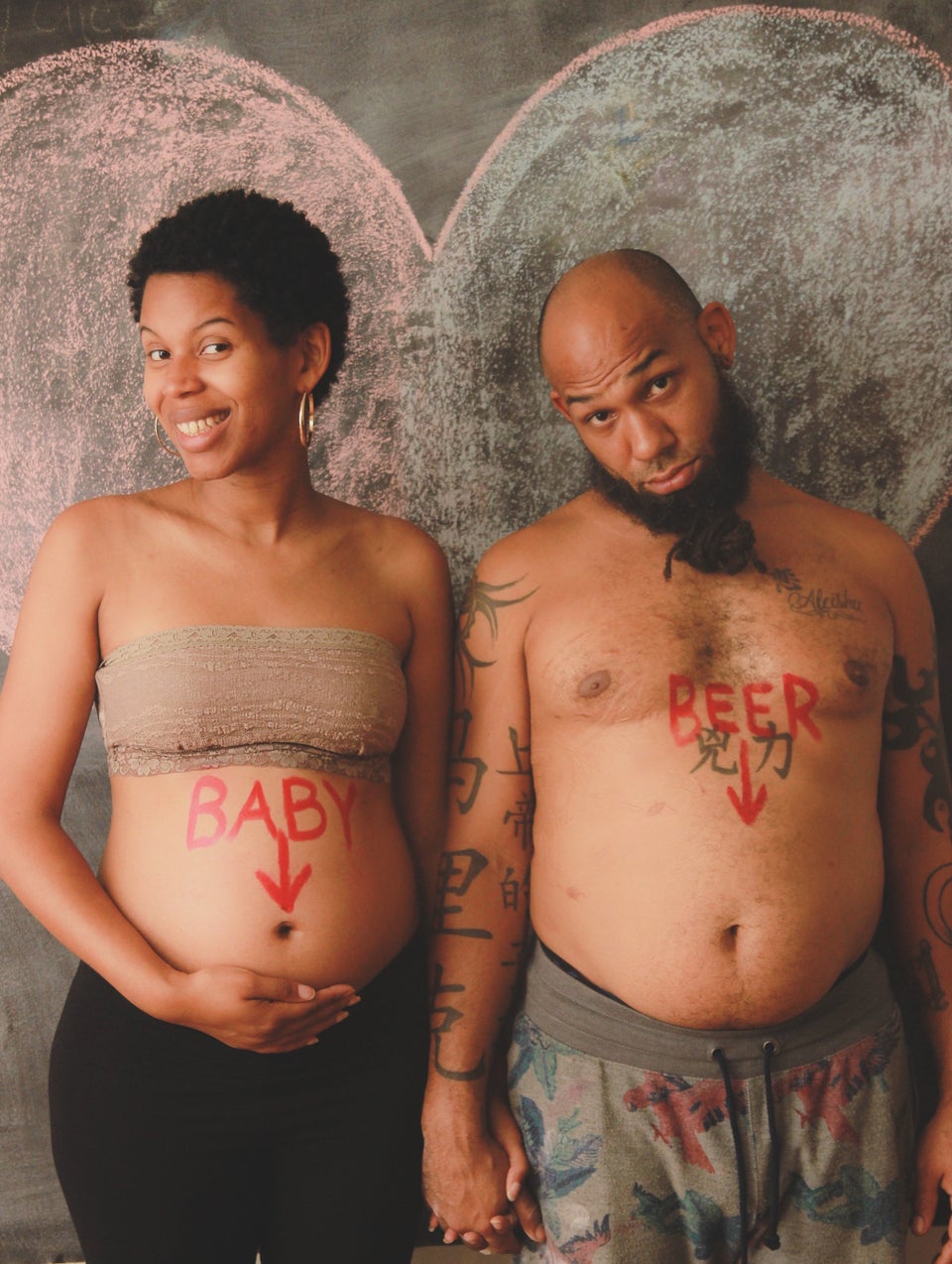 Parents-To-Be Pose For Hilarious Maternity Photo Shoot