A former female employee of HCA Virginia Health Systems working as an athletic trainer at Monacan High School pleaded guilty Thursday to having sex with a student athlete after the teen initiated the relationship.
Kristin L.S. Beck, 30, was convicted of contributing to the delinquency of a minor, a misdemeanor, and sentenced to 12 months in jail with six months suspended .
Judge David Rigler of Chesterfield Juvenile Domestic Relations District Court admonished Beck for betraying the public trust. Rigler said the court has a responsibility to ensure parents that there will be consequences for inappropriate and unlawful behavior between underage students and adults in a supervisory position.
According to a summary of evidence by Chesterfield prosecutor B.J. McGee, the student came under Beck's care this fall. The two shared their phone numbers with each other.
After exchanging a series of sexually explicit text messages, they met at the teen's house, where they hugged and kissed before she left. Then in mid-October, they met again at the teen's home and engaged in sexual intercourse, McGee said.
Apparently unbeknownst to Beck, the student recorded his sexual encounter with Beck on his cellphone in addition to taking still photographs of her.
McGee said officials became suspicious when rumors about the encounter began to circulate through the school, and Monacan's school resource officer eventually approached the boy and asked to see his cellphone.
The officer found a naked image of Beck and a video that showed a sexual encounter with a white female whose face was not visible but who was wearing a wedding ring.
The officer confronted Beck, who initially denied the encounter but then admitted to it after being told police had obtained a video from the student with the wedding ring visible. Beck was married and it was her ring.
Beck told the officer she and the teen had had sex only one time, and that she had not been involved with any other students.
Defense attorney Edward Riley, who asked for a suspended sentence, argued that Beck to some extent was the victim, because he said the teen was the aggressor and pursued her.
Riley said Beck was regarded as a good person and valuable employee who made a mistake, and she has already suffered public humiliation and the loss of her job. "I'm not sure jail time would achieve anything," Riley said.
Riley noted that Beck has agreed to voluntarily forfeit her license as an athletic trainer working with students.
School officials said Beck was an employee of Chippenham and Johnston Willis Hospitals Inc. -- part of HCA Virginia Health Systems -- which is a contractor for the school division providing medical support services.
Several family members and supporters appeared in court on Beck's behalf, including a fellow trainer who vouched for strong work ethic and character.
But the judge flatly dismissed the suggestion that Beck was the victim, telling her that as an adult in a position of trust, she should have resisted temptation.
"It doesn't make you a victim because someone finds you attractive," the judge said, adding, "You didn't turn away, which was your responsibility, not his responsibility."
"You crossed the boundary by a long shot," the judge said. ___
(c)2013 the Richmond Times-Dispatch (Richmond, Va.)
Distributed by MCT Information Services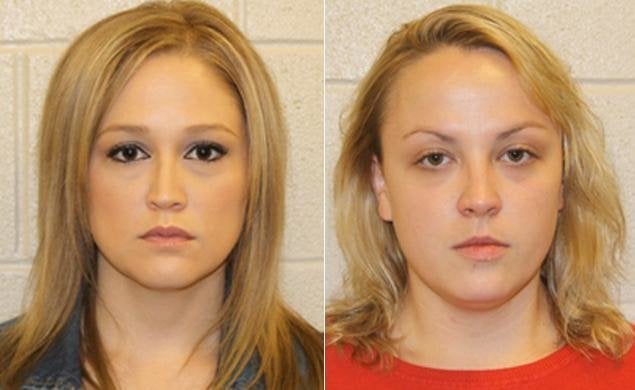 Teacher-Student Sex Abuse Cases
Popular in the Community