 A Disney producer was booted from the Oscars on Sunday night after she was caught throwing paper airplanes.
"Paperman" producer Kristina Reed was kicked out of the Oscars ceremony inside Dolby Theatre when security guards caught her throwing paper planes from her balcony seat, according to The Hollywood Reporter. She began throwing the planes after "Paperman" snagged the award for Best Animated Short. The planes were adorned with kisses, like the ones featured in the short.
"Paperman," a black-and-white short film directed by John Kahrs, is about a young businessman working in 1940s New York City who uses paper airplanes to get the attention of a girl.
Kahrs accepted the award for "Paperman," presented by Paul Rudd and Melissa McCarthy, on Sunday night. The short beat out contenders like the David Silverman's "Maggie Simpson in 'The Longest Daycare'" and Adam Pesapane's "Fresh Guacamole."
Before You Go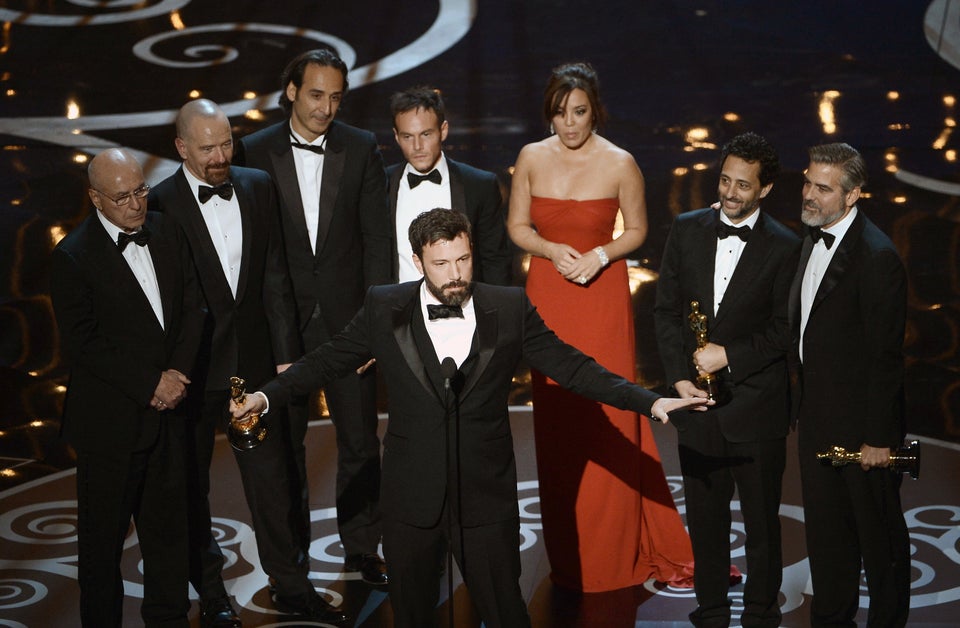 2013 Oscars