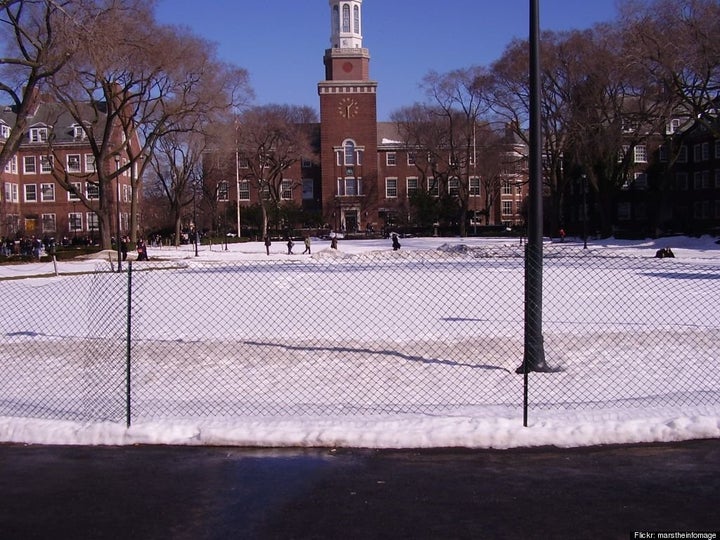 Brooklyn College officials announced Monday that they have re-hired adjunct professor Kristofer Petersen-Overton after dismissing him last week for an alleged lack of experience, a move that set off a fiery discussion on academic freedom.
On Jan. 27, Petersen-Overton was told that he lacked the requisite qualifications to teach a master's course entitled Politics of the Middle East. But Petersen-Overton and his supporters suspected that the discharge was linked to New York State Assemblyman and Brooklyn College graduate Dov Hikind's denouncement of his left-leaning politics, submitted to the school shortly before the adjunct was let go.
The incident prompted widespread censure of the college, with students and professors rallying behind Petersen-Overton and calling his dismissal an affront to academic freedom. Still, Brooklyn College spokesman Jeremy Thompson told the New York Times that the school's decision to re-hire Petersen-Overton was not due to external pressure: "There was no political motivation behind this at all; it was always a question of credentials and process."
According to Brooklyn College President Karen Gould, the updated decision came from the members of the political science department, who agreed unanimously that Petersen-Overton should reclaim his post. Like Thompson, she maintains that the departmental decision was not influenced by the public outcry prompted by Petersen-Overton's dismissal. Inside Higher Ed has Gould's statement:
Over the past several days, as a result of a provostial decision about an adjunct appointment, Brooklyn College has been thrust into a debate about academic freedom. This debate has been fueled at times by inflammatory rhetoric and mischaracterization of the facts. It is unfortunate that matters of utmost importance to our college community can be so rapidly co-opted by those with a political agenda and distorted by the media.
For his part, Hikind is less than pleased with the college's behavior. He told Gothamist that he was ashamed to hold a degree from Brooklyn College, adding: "Everything was bizarre, and the most bizarre thing is the change that happened over the weekend. Who was intimidated, who was coerced? I don't know. I'm just surprised by the entire behavior. These are not children. These are intellectuals. These are smart people. It's a bizarre chapter."
On his website, Petersen-Overton called the updated decision "a victory for academic freedom."
Petersen-Overton has also been given the go-ahead to teach a graduate seminar on Middle Eastern politics beginning Thursday, reports Inside Higher Ed.
What do you think of this turnaround? Let us know in the comments section.

Support HuffPost
The Stakes Have Never Been Higher
Related
Popular in the Community