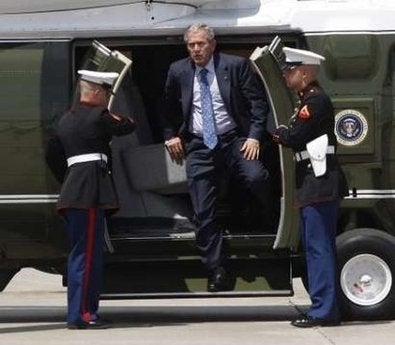 On Fox News Sunday this morning, Weekly Standard editor Bill Kristol said that President Bush is more likely to attack Iran if he believes Sen. Barack Obama (D-IL) is going to be elected.
However, "if the president thought John McCain was going to be the next president, he would think it more appropriate to let the next president make that decision than do it on his way out," Kristol said, reinforcing the fact that McCain is offering a third Bush term on Iran.
"I do wonder with Senator Obama, if President Bush thinks Senator Obama's going to win, does he somehow think -- does he worry that Obama won't follow through on that policy," Kristol added. Host Chris Wallace then asked if Kristol was suggesting that Bush might "launch a military strike" before or after the election.
Popular in the Community