Kristy Kemp, who runs the support page Breastfeeding Mama Talk on Facebook, was locked out of her page after one of its 4,300 fans posted a photo of a toddler at the breast. The image was removed because it "'violated" Facebook policy, Fox40 reports.
After Kemp's 24-hour lock-out was over, she went ahead and posted a photo of a different mom feeding her baby and her 5-year-old at the same time. That photo, shown below, was also removed.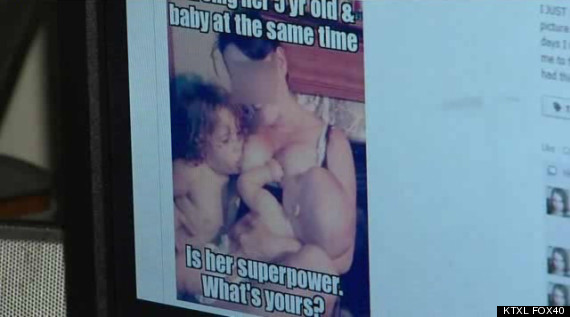 "It's not right. I'm trying to do good for mothers and I'm getting kicked off for posting pictures of the most beautiful act a mother can do her for kid. It's not right," Kemp told Fox40.
Gina Crosley-Corcoran, who runs The Feminist Breeder and has been in a similar situation to Kemp, joined HuffPost Live yesterday to discuss the controversy around posting images of breastfeeding online . (In November, Crosley-Corcoran was banned from Facebook after her breastfeeding photo went viral.) The mother and advocate told HuffPost Live that it's important to normalize the sight of a mother feeding her child and to change the "cultural context" around breastfeeding.
"We agree that breastfeeding is natural and we are very glad to know that it is important for mothers, including the many mothers who work at Facebook, to share their experience with others on the site. The vast majority of breastfeeding photos are compliant with our Statement of Rights and Responsibilities and Facebook takes no action on such content. However, photos which contain a fully exposed breast, do violate our terms and may be removed if they are reported to us. These policies are based on the same standards that apply to television and print media. It is important to note that photos upon which we act are almost exclusively brought to our attention by other users who complain about them being shared on Facebook."
In Kemp's case, representatives told Fox40 that "the removal was an error and the company apologizes." Kemp has gained access to her page, the news outlet reports.
Before You Go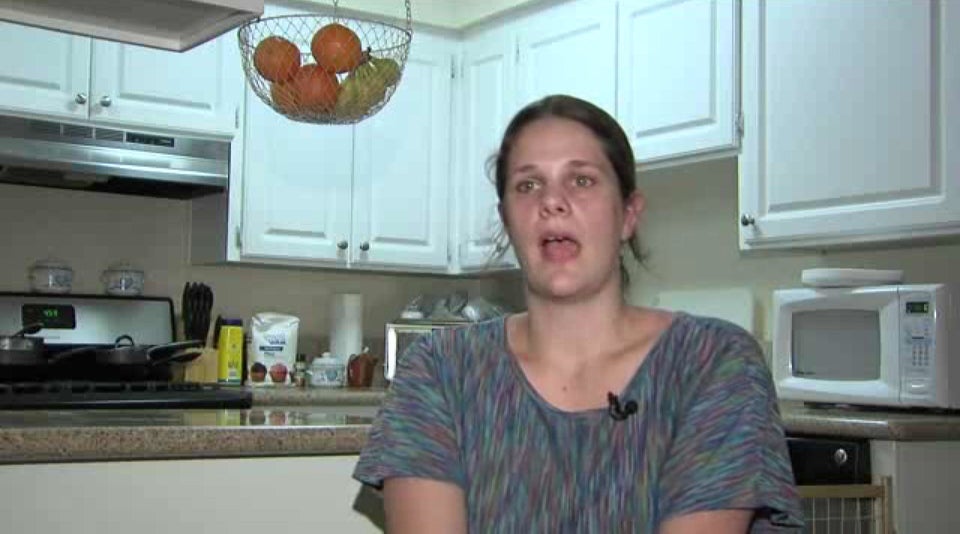 Mom's Breastfeeding Photos Taken Off Facebook