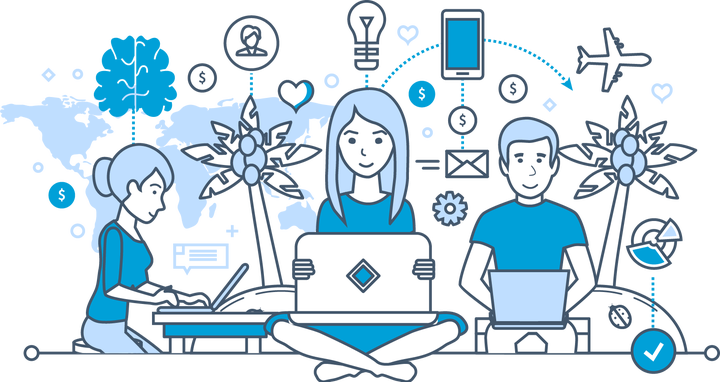 This past spring, as part of BoostVC's Tribe 9, I encountered Kriya AI, a company that was up to something special: using artificial intelligence to enhance the matchmaking process between companies and freelancers.
And in the process of building their company amid the startup culture of Silicon Valley, the Kriya team realized a way they could more fully realize their goal to "power the world's decentralized workforce"—while simultaneously helping aspiring founders bring their own startups to life.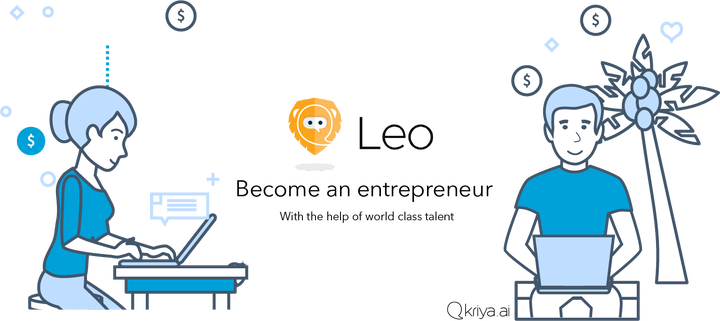 "Leo is an assistant from Kriya AI to help entrepreneurs navigate the first five months of starting an internet company with the help of vetted knowledge workers," said Kriya AI CEO Ravi Vadrevu. "In theory, it's very easy to start a company, but many people don't know how or where to start."
Where Kriya's existing service focuses on helping companies align with the right employees, Leo is designed to help simplify the early stages of actually launching a company. These months—the most important in the lifetime of the company—often feel complex and overwhelming.
"The first five months are the most critical for company's success," said Vadrevu. "We built Kriya in seven months with $75k in funding at BoostVC run by Adam Draper. The experience was truly exceptional and was only enhanced by the quality of founders we met and connected with. We were all in the same boat, all within the first five months of building a company, but we were doing it together. That's what we want to foster through Leo."
Not all entrepreneurs have the luxury of hopping over to Silicon Valley for a few months—and that's where Leo can do wonders for startups across the globe.
"In a world of instant connectivity and on-demand economy there's still a disconnect in the world of remote working," said Vadrevu. "Our vision is to create a network where entrepreneurs can build products quickly and learn from one another with the help of distributed knowledge workers and freelancers who are entrepreneurial as well."
Many aspiring startup founders don't realize how important it is that they hit the ground running and move quickly—not just to build momentum, but to test out and iterate on ideas.
"In a world of hyper-connectivity and on-demand services, starting a company shouldn't take years," said Kriya AI COO Greg Wisenberg. "We endorse innovation and believe that the more ideas tested and applied in the real world, the faster society will evolve, mature, and succeed."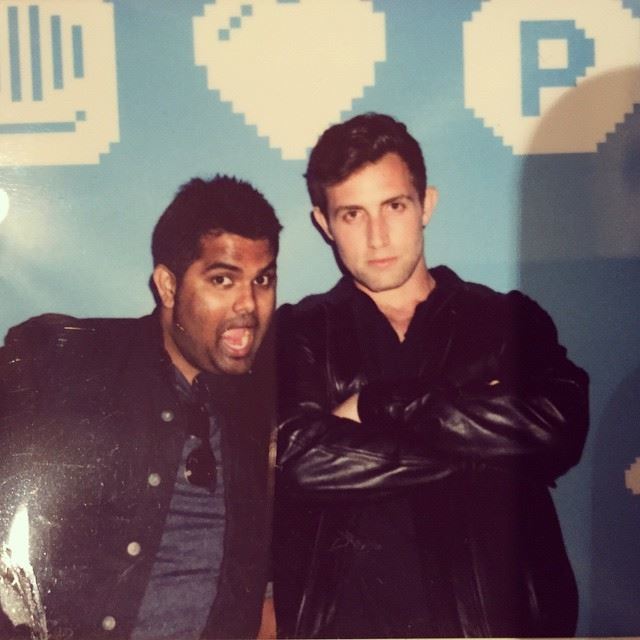 The founders knew from the onset that the problem they sought to solve was a massive, global one; that's why they knew they'd need to take a novel approach. So they created the first AI assistant that hires based on company needs, allowing teams to integrate vetted contract workers within a half hour.
Leo is a natural extension of that focus: to empower the world's workforce.
"Greg and I have almost 10 combined years working in the startup ecosystem," said Vadrevu. "We've used different freelancers for all different kinds of functions and have been freelancing ourselves. We built a company from scratch with no technical experience, and we wanted to share this experience."
The team genuinely believes in the power of WAAS and decentralized networks; they even met their Senior AI Architect, Denis Shirokov, through their own platform. After building Kriya's initial AI, Shirokov, formerly a team lead at Upwork, decided to join full-time.
Meanwhile, the company is also approaching fundraising with an eye toward the power of decentralized networks—through equity crowdfunding platform SeedInvest. Their campaign runs for 10 more days, with $500 minimum investments on a projected $4M valuation.
Longtime users of Kriya AI will now find the original Kriya service is called, "Trunks." The company is already developing a suite of AI assistants to solve different needs relying on their position as leaders in WAAS solutions.

"Leo sits on top of Kriya's existing real-time hiring and project management AI platform," said Vadrevu. "Our original service, the elephant, is now named 'Trunks.' Our vision is to release more safari characters for each of our AI assistants services built on top of what we like to call, 'the future-of-work platform.'"
In dropping the barrier of entry and democratizing the landscape, Leo is a groundbreaking approach to entrepreneurism.
Don't miss your chance to enroll in "Tribe 1," which kicks off in October. To get started, visit the Leo homepage or the feature on Product Hunt. To participate in the fundraise, visit Kriya's official SeedInvest page.
Related
Popular in the Community