Dr. Abhin Singala, a specialist at Presence St. Joseph Medical Center in the Chicago suburb of Joliet, said he's treating three people who took "krokodil," a cheap heroin knockoff from Russia known to cause such extreme gangrene and abscesses that a user's muscles, tendons and bones can become exposed.
"As of late as last week, the first cases – a few people in Utah and Arizona – were reported to have been using the heroin-like drug, which rots the skin from the inside out," Singala said in a Tuesday press release. "It is a horrific way to get sick. The smell of rotten flesh permeates the room. Intensive treatment and skin grafts are required, but they often are not enough to save limbs or lives."
Krokodil, named for the scaly green appearance of skin once gangrene sets in, rose to popularity in Russia due to a heroin shortage. Also known as desomorphine, the budget drug (roughly one-tenth the cost of heroin) is made from codeine tablets combined with substances like gasoline, paint thinner or lighter fluid.
The deadly effects from illicit version of the painkiller, however, stem from the substances Forbes says "amateur chemists" don't properly remove.
The average life expectancy for a krokodil addict, Singala said, is less than two years.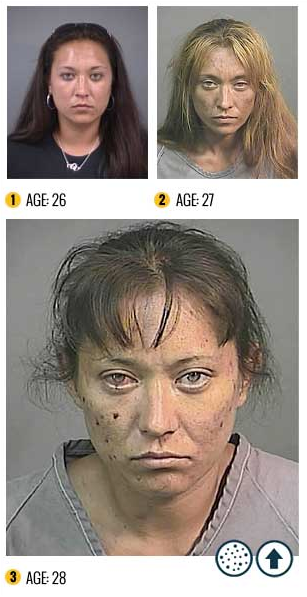 Horrors of methamphetamines
Popular in the Community