"The patient had a large, open wound and it is consistent with what we've been seeing, or the trend when people use this type of medicine [sic]," Deputy Fire Chief Jim Davis told WBNS-TV on Friday.
Krokodil was first reported in Russia several years ago. It is made by cooking crushed codeine pills with household hydrocarbons such as paint thinner and gasoline. Krokodil is reportedly cheaper and more potent than heroin, but the impurities in the household chemicals cause flesh to decay after injection.
"You literally start rotting from the inside out," Dr. Abhin Singla, who said he treated krokodil users in Joliet, Ill., told the Sun-Times. "It's a horrific way to get sick. Intensive treatment and skin grafts are required, but they are often not enough to save limbs or lives."
But despite the horror stories, some officials remain skeptical that the so-called "horror drug" is making inroads in the United States. People who inject drugs put themselves at risk for similar infections if they use dirty needles.
"If it's on the table of our drug users, it's gonna get out there," Roger Lowe, who runs a traveling needle exchange in Northeastern Ohio, told WKYC in October. "I think we're gonna see more of it and I'm terrified of what's gonna happen."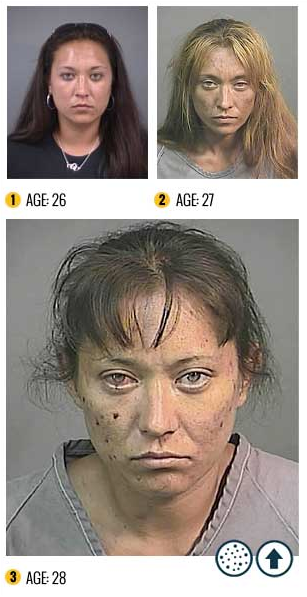 Horrors of methamphetamines