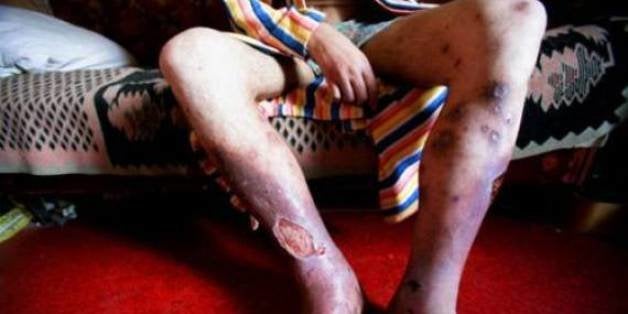 Over the past few weeks, doctors in Arizona and Illinois have reported treating users of krokodil, a flesh-destroying drug new to the United States.
On Friday, The Huffington Post obtained a statement from Jack Riley, Special Agent-in-Charge of the Drug Enforcement Administration's Chicago Field Division that outlined the agency's concern:
"The DEA is very concerned about the recent news that several patients who were treated at Presence St. Joseph Medical Center in Joliet had symptoms consistent with the use of the drug Krokodil. Our agents and task force officers are on the street canvassing the area, and trying to track down any leads. We want to be pro-active and get out ahead of the curve on this, but until we can get our hands on the drugs and people who are trafficking in it, we won't know the extent of what we're dealing with. What we do know is that if this is Krokodil, it is extremely dangerous and we're doing everything within our authority to stop it."
"We, the DEA, are not seeing cases of it," Dearden told Fox News. "Nothing's been turned into any of our labs. As far as the DEA is concerned, we have not seen any cases."
"We're looking at it overseas, but we have not seen it yet in the U.S.," DEA spokesman Rusty Payne told Fox News at the time. "But we would not be surprised when that day comes."
The drug is made by boiling down codeine tablets with substances like gasoline, paint thinner or lighter fluid. It reportedly gives a high similar to heroin, but at a fraction of the cost. Once injected, the impurities in the concoction lead to extensive tissue damage, which causes flesh to rot away.
In a statement issued earlier this week, Dr. Abhin Singala, a specialist at Presence St. Joseph Medical Center in the Chicago suburb of Joiliet, Ill., claimed to have already treated three patients for use of the drug.
"It is a horrific way to get sick. The smell of rotten flesh permeates the room. Intensive treatment and skin grafts are required, but they often are not enough to save limbs or lives," Singla wrote. "If you want to kill yourself, this is the way to do it."
According to the Herald-News, the three patients Singla treated were local women under age 25 whose arms and legs were "significantly maimed from gangrene." A spokeswoman for the treatment center told Fox News that a fourth potential case was identified Thursday.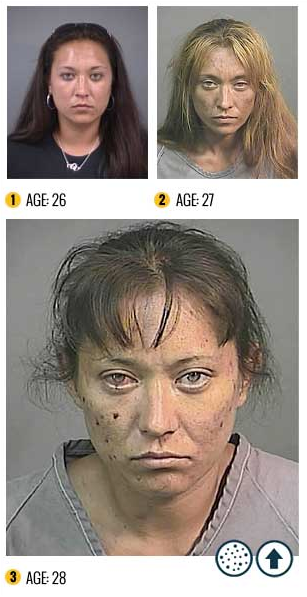 Horrors of methamphetamines