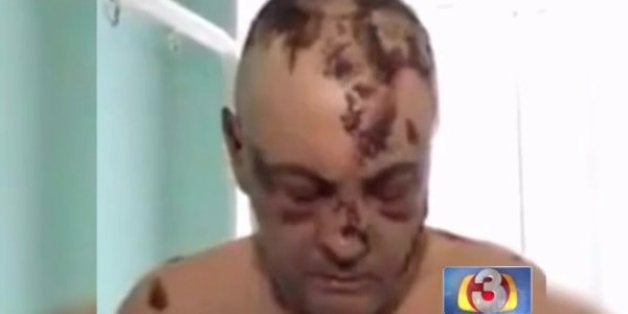 A peer-reviewed medical journal that, in November, published an article on krokodil, the flesh-eating drug recently reported in various locations across North America, has temporarily removed the paper from its website.
The journal did not list a specific reason for the temporary removal, but its policy on article removal states that such action "will only occur where the article is clearly defamatory, or infringes others' legal rights... or where the article, if acted upon, might pose a serious health risk."
The St. Louis Post-Dispatch reported that the article was pulled over "patient privacy concerns" following conversations between the doctors who wrote it and the journal's editors. A spokeswoman from St. Mary's Hospital in St. Louis told the newspaper that the article was posted prematurely before it was fully reviewed.
But critics of the report found other flaws in it as well. The Dose Makes The Poison, a blog by a forensic toxicologist, points out "major flaws" in the paper, which was submitted by Drs. Dany Thekkemuriyil, Unnikrishnan Pillai and Santhosh Gheevarghese John.
"No toxicology, not even a routine urine drug screen, is discussed in the manuscript," the author of the blog, who goes by the handle ForensicToxGuy, wrote. "The authors conclude that because opiates are prevalent in the USA, krokodil will find its place among drug users. This is a baseless claim."
In an interview with St. Louis' KTVI, Thekkemuriyil and Pillai said that a patient "whose skin was rotted away from using krokodil" whom they treated in December 2012 marked the first documented case of the drug in the United States. That case study became the basis of the paper.
Krokodil is a street name for desomorphine, a synthetic morphine analogue that is 10 times more potent than heroin. According to a Drug Enforcement Administration tip sheet on krokodil, the only two verified cases of desomorphine in the United States were submitted in 2004, although the document also notes that the drug is available from illicit sources on the Internet.
Despite a lack of confirmed data, reports of the drug have flourished since September, when Banner Poison Control Center in Arizona reported what it believed to be the first cases of krokodil in the United States. Following that report, numerous cases of krokodil have been reported across America and Canada. The DEA has not confirmed the drug's presence in any of those cases.
Krokodil is named for the scaly, gangrenous scars that it leaves on users who inject it. Skeptics have suggested that reports of rotting flesh from drug users who have claimed to use krokodil might actually be due to infections contracted from using dirty needles.
Before You Go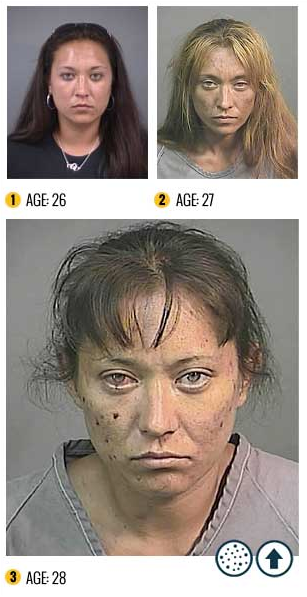 Horrors of methamphetamines
Popular in the Community