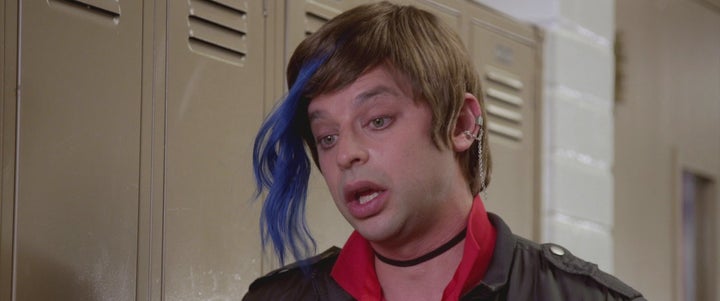 The sketch comedy program "Kroll Show" ended its third and final season in 2015, retiring popular characters such as PubLIZity (two PR firm co-owners named Liz) and Bobby Bottleservice (a parody of Jersey Shore residents). But even though comedian Nick Kroll's program left Comedy Central, there was a plan for "Kroll Show" to live on in a small and unexpected way.
The show's recurring sketch "Wheels Ontario" parodied the long-running Canadian franchise "Degrassi," with Kroll playing a teenage student named Mikey. According to Kroll, this character almost made an appearance on the show "Degrassi: The Next Generation," even as the "Kroll Show" was ending.
"I was going to go on 'Degrassi' as Mikey for a cameo and the schedules just didn't line up," Kroll told The Huffington Post in a recent interview. "The 'Degrassi' people loved the show."
Matt Huether, a co-executive producer for "Next Genaration," confirmed the potential Kroll cameo to HuffPost. "Nick's great," said Huether.
Kroll and the "Next Generation" team did not discuss the exact details of the cameo that wasn't. Kroll said it would be Mikey, or perhaps his other character Bryan La Croix (a Canadian actor, played by Kroll, who plays Mikey in the "Kroll Show" universe). However, Huether said Kroll's cameo "wouldn't have been his 'Wheels' character." He added, "More likely a teacher or something."
"My gut is Bryan La Croix might have wanted to take a slightly different direction to show his range," Kroll said. 
Kroll has explained that the "Degrassi" parody came from a place of love. Multiple writers on the "Kroll Show" staff were obsessed with the Canadian program. "I think my goal was that [the sketch series] wasn't going to be a mean-spirited show," Kroll said.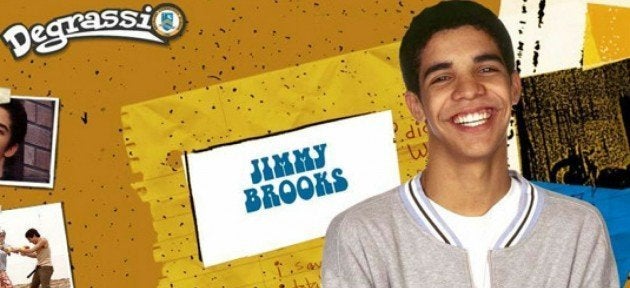 The "Wheels Ontario" recurring sketch specifically drew influence from musician Drake's "Degrassi" character, Jimmy Brooks, also from "Next Generation." After being shot in a Columbine-style school incident, Jimmy memorably had to use a wheelchair for the rest of the series. In Kroll's "Wheels Ontario," every student uses a wheelchair except for his character, Mikey.
Drake apparently never reached out to Kroll about the send-up.
"We never heard from [Drake's team] and I don't think we ever reached out to him," said Kroll. "I'm not sure why. If it was just like, not laziness, but just sort of like, 'Ah, he's probably going to be busy.'"
Calling all HuffPost superfans!
Sign up for membership to become a founding member and help shape HuffPost's next chapter
BEFORE YOU GO
PHOTO GALLERY
What Happened To 'Degrassi' Characters?