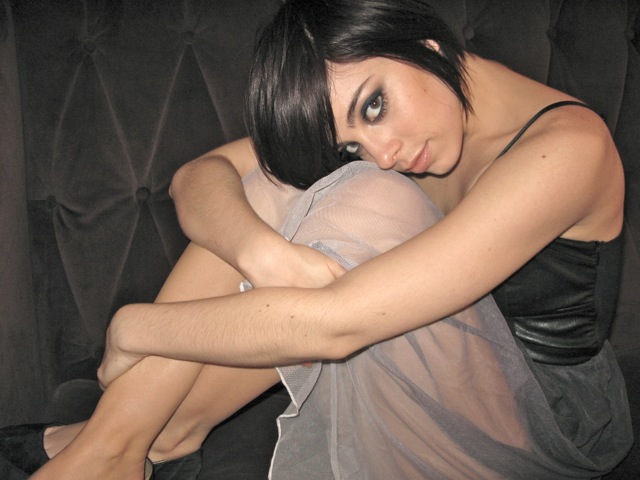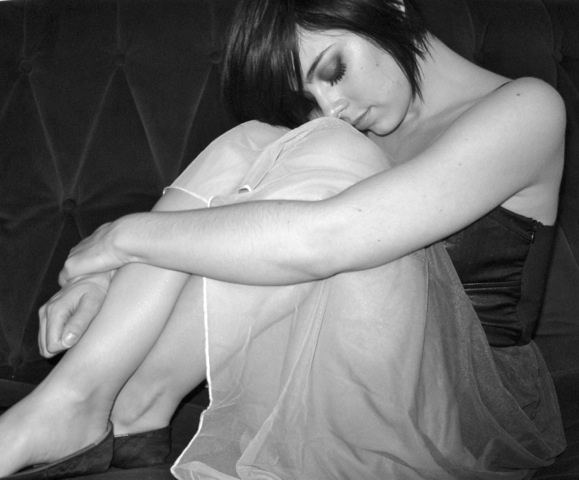 New to the cast of NBC's Smash, is the multi-talented Krysta Rodriguez. She plays triple threat Ana Vargas, a dancer, singer, and actress. She is also the roommate of Karen, played by Katherine McPhee, and the two friends work the theatre circuit together. In the next few episodes, Krysta and her incredible talent get to shine in the spotlight. So tune in and read on, as I chat with her about all that and much more!
tt: Tell me about the exciting upcoming episode of Smash. How was it getting a chance to really shine and show off that amazing voice?
kr: Well, in the last episode you saw me almost grab the spotlight but miss it by a sliver. This week, another opportunity comes up and I seize it! I get to sing a great cover (I won't spoil it for you which one!) and I even get to do a little bar dancing.
tt: How about the episode after that one--will there be more excitement in store for your character Ana?
kr: There is some high flying, death defying excitement in store for Ana! I'm really excited for that one. I get to do a silk aerial number, thirty feet in the air with no net or harness! I had never done anything like that until a week before! I did some intensive training with AntiGravity, who created the art form and also with Aerial Arts NYC to perfect the style and then I was up in the air! It was quite an experience and really pushed me in ways I couldn't imagine. It turned out beautifully so I'm so excited for people to finally see it.
tt: Looking at the time you had on Smash now that you have wrapped, in what ways was it a great experience for you?
kr: I mean, where else could I act like I was in Cirque du Soleil for a week?! The whole experience was like musical theatre boot camp. We basically put up a full Broadway musical as well as a TV show every week. It makes you sharpen every skill you have. I think in that way I honed my craft in ways I wouldn't have otherwise.
tt: Do you try to sing and keep your voice in shape during off times?
kr: Definitely! When I was doing Broadway shows I would make sure to take voice lessons outside of it. Doing eight shows a week of the same thing can make the part of your voice you're using for the show really strong and the rest of it fatigues. It's important for overall vocal health to keep those other parts strong too. In TV you sing a lot less so I didn't feel like I had to be so rigorous. I enjoyed resting it a bit!
tt: Lets talk about some beauty basics. Did your makeup artist use a certain skin care product on you for the show? What were some of her staples?
kr: My makeup artist Leslie Fuller was the best. She favored Dr. Hauschka products and I fell in love with them. We used the revitalizing mask to help my skin since I had to wear so much makeup. We also used the Neem Oil for nails because we would have fun with nail polish on the show but too much of it was taking a toll on my nails. The oil repairs your nails and I love it. I use it constantly now.
tt: You say you're a fan of drugstore products. What are a few of your favorite finds?
kr: I swear by L'Oreal Double Extend mascara. The liquid dries on your lashes in "tubes" which is like a rubbery coating. It never smears. Ever. And washes off in the tubes so it doesn't damage your lashes coming off. I also love to peruse the aisles for new lipstick colors. Whenever something is super trendy I try to make it a bargain buy. I get the freedom to try it out without spending a ton on something that will be out in a month. Wet n' wild, L'Oreal, etcetera, are great for that. I do the same thing with clothes!
tt: Tell me about the hot pink lips you have grown quite attached to? What is the lip color?
kr: Around episode six, Leslie and I got a wild hair to try bright pink lips on me. We flipped for it and used it on every episode after that. It's Vincent Longo and it's called Foxina. It has a sheer finish so it's not as bold as it sounds. It's just the right amount to brighten up your face and make you look fun, flirty and a little edgy.
tt: I love your hair! Where do you go for the cut and color (if you color it)?
kr: Thanks! I have been going to the same woman for 8 years and I will never go anywhere else if I can help it! Her name is Mala and currently she's at the CarloMarco Studio in the West Village. I've had short hair for about 11 years, and about 5 years ago she gave me the cut I have now and I love it. People stop me on the street to take pictures of it to give to their hairdressers which I think is so funny. They are always so sheepish, "umm this is gonna sound really weird..." and I'm like "you wanna take a picture of my hair." They are always relieved that I don't think they are crazy. I would do the same thing!
tt: Are you planning on settling in NYC for a while?
kr: I hope so! With this business you never know. I recently spent a year out in LA and I just feel more at home here. Which is funny because I was born and raised in Southern California. But as soon as I moved here I was in love with the city and the work I get to do here so I would love to stay.
tt: What are some of your favorite NY spots or activities?
kr: I love the Highline. These days it can get really crowded but if you go on a weekday you can still snag a spot. I love when the weather is warm and I get my first Mr. Softee of the year and stroll around the city window shopping or walking along the Hudson. It's the New York City I was promised when I first saw "You've Got Mail" and I love it!
tt: Tell me who are a few of your beauty, style and/or acting/singing idols are?
kr: I've idolized Audrey Hepburn my whole life. Growing up surrounded by blonde Cali girls I remember seeing Audrey for the first time, a gangly brunette with giant eyes who was still the most beautiful woman I've ever seen. I wore ankle pants and ballet flats in high school long before anyone thought they were cool. She was my palate for beauty, style and grace. As for current idols, I have always loved Charlize Theron because she's classy but can also punk things up a bit. I never like to be too girly so I love when women can be so feminine but not frilly. She has that down.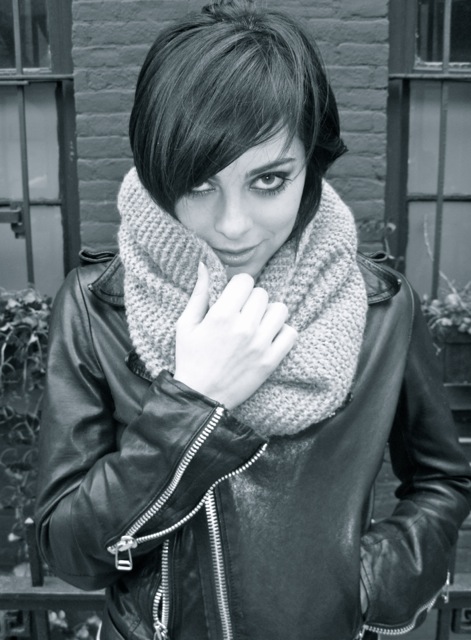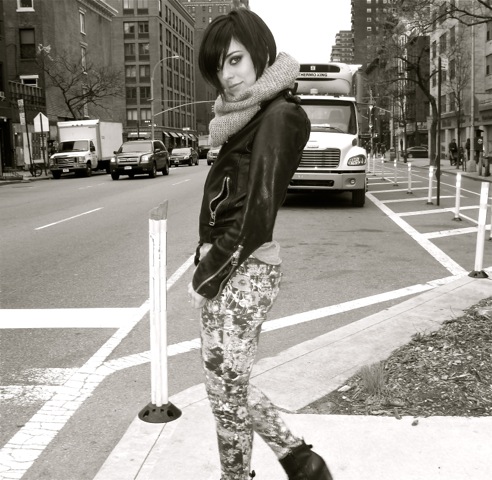 Photos and Makeup by Tina Turnbow
REAL LIFE. REAL NEWS. REAL VOICES.
Help us tell more of the stories that matter from voices that too often remain unheard.