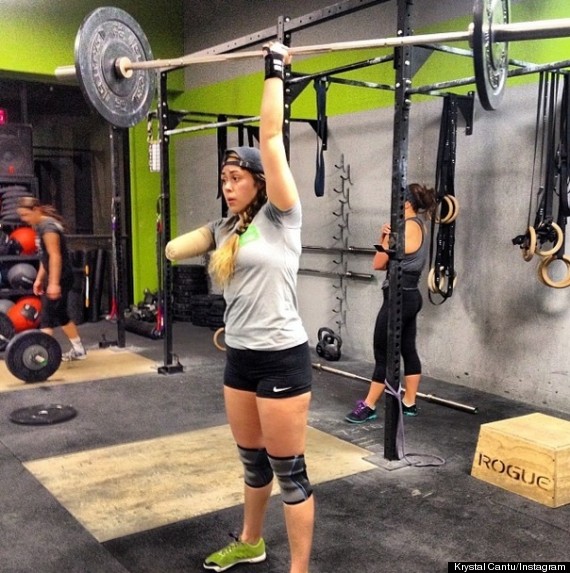 Some of us go great lengths, inventing a host of excuses, to avoid exercise at all costs. Not Krystal Cantu.
Since her accident, Cantu has competed in high-intensity competitions, including the Working Wounded Games, a high-impact fitness event for adaptive athletes, and the Gladiator Rock n' Run, an obstacle-filled 5K course, San Antonio Express-News reported.
Not only has she continued her rigorous training, she told The Huffington Post via email that she is "much stronger post amputation," even surpassing many of her pre-amputation records. The 25-year-old says that last year, her front squat personal record was at 95 pounds. She has almost doubled that, and is now lifting 175 pounds. Cantu says she has also improved her deadlift, squat clean, and back squat records.
The athlete, whose accident occurred 17 days before what would have been her first CrossFit competition, was perhaps more upset at missing out on the competition than anything else.
"As soon as I saw my arm, the CrossFit competition was the first thing that ran through my mind. It killed me knowing I wouldn't be able to compete, but I was so grateful to still have my life," she told Refinery29.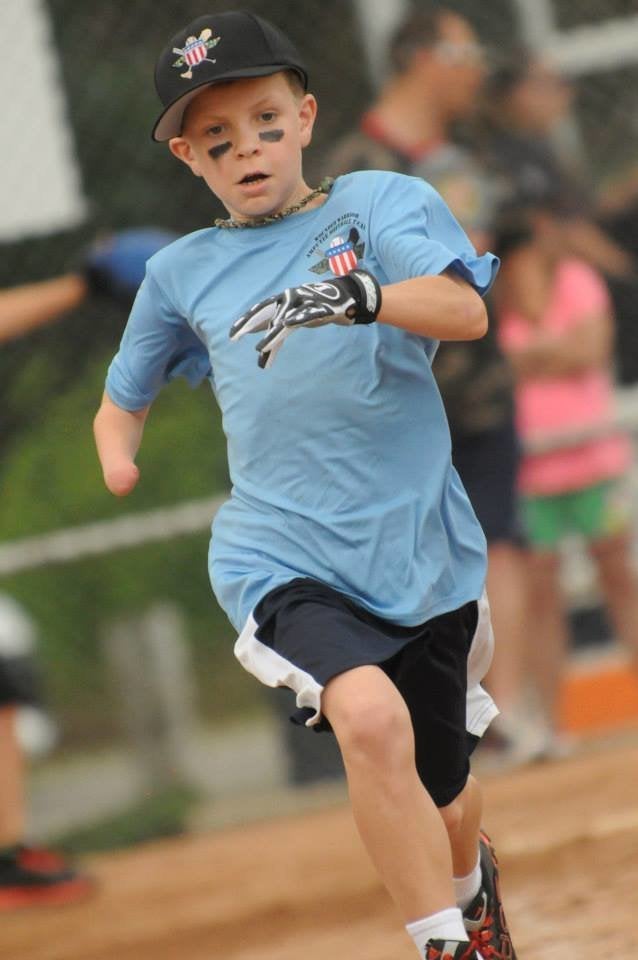 Summer camp gives amputee children a chance to play softball