WASHINGTON -- Krystle Campbell, 29, was the second person killed in Monday's Boston Marathon bombing to be identified. Campbell had gone to Copley Square to watch the race finish. She was standing along Boylston Street when the bombs went off, killing her and injuring a friend.
Patty Campbell, Krystle's mother, read a tearful statement on Tuesday afternoon, standing in front of her house in Medford, Mass. "Krystle Marie, she was a wonderful person," Patty Campbell said. "Everybody that knew her loved her. She loved her dogs. ... She had a heart of gold. She was always smiling. You couldn't ask for a better daughter. I can't believe this has happened. She was such a hard worker at everything she did. This doesn't make any sense."
More than 170 were wounded in the attack, some still in critical condition. Along with Campbell, 8-year-old Martin Richard and a Boston University graduate student whose name has not been made public died in the blasts.
Krystle Campbell worked in the restaurant industry and was dedicated to her family. She had moved into her grandmother's Somerville, Mass., home to help her recuperate from surgery. She took care of her grandmother for roughly two years. She meant "the world," Lillian Campbell told The Huffington Post.
"She was right there for me," she said. "I needed her and she was there. She was a giving girl, a loving girl. And I loved her. She was my special little one."
Friends and co-workers remembered Campbell as someone who was dedicated to her job, who always greeted them with a bright smile. Steve Sullivan used to see her when he took pictures for celebrity chef events at the restaurant Jasper White's Summer Shack . Campbell worked there as a manager, Sullivan said. She had worked for the restaurant chain for nine years.
"She was awesome," Sullivan told HuffPost. "Always the girl with the smile on her face on a Tuesday night with a foot of snow on the ground."
Sullivan said she'd "be the first one to come over and give you a hug. She was an angel. I'll tell ya -- we're devastated." He remembered Campbell posting pictures on Facebook of buying tuna off the dock, declaring, "I love my job."
Jasper White, in a statement to the press, said he closed his Boston and Cambridge locations on Tuesday night out of respect. He hailed Campbell as "a vibrant, wonderful, cheerful part of the Summer Shack family."
"She was an integral part of our organization, particularly in running our Boston Harbor Island location," White said. "Krystle touched my life, and the lives of all our employees with her constant smile and joyful personality. She was beloved by all of us, and we will miss her deeply. We also extend our heartfelt sympathy and send our prayers out to her family."
Campbell recently started working as a manager at Jimmy's Steer House in Arlington, Mass. A manager, who did not give her name, said she had gone through training with Campbell. "She was a very amazing person," the manager told HuffPost. "All the staff loved her."
Campbell would have turned 30 next month.
Support HuffPost
The Stakes Have Never Been Higher
Before You Go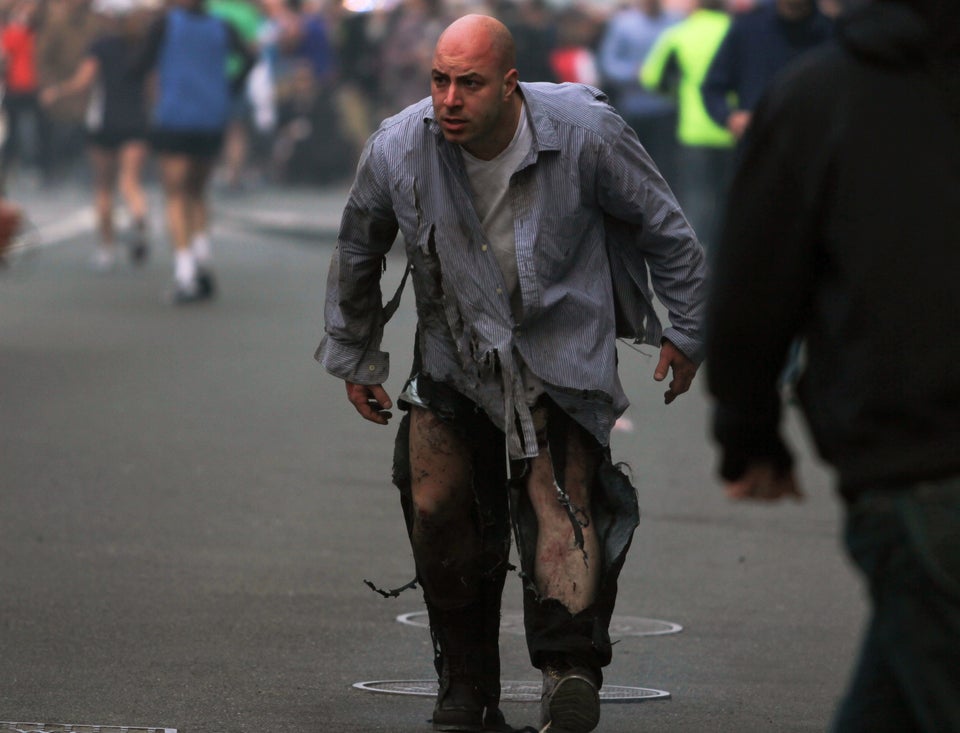 GRAPHIC WARNING: Boston Marathon explosion
Popular in the Community