Seattle City Councilwoman Kshama Sawant was arrested Wednesday night while protesting workers' wages at Alaska Airlines' Seattle headquarters.
A reverend and two airport workers were also arrested on disorderly conduct charges. The protesters spent about five hours in jail before Working Washington, an organization that advocates for equal pay, posted the $500 bail for each of them, according to The Seattle Times.
Sawant and those who joined her in the protest want the airline company to pay its Sea-Tac Airport employees $15 an hour, according to Puget Sound Business Journal.
Although the protest drew almost 100 people, Sawant was not pleased with the lack of attendance by elected city officials.
"With elected officials being here, it brings the limelight on the issue," Sawant told KIRO 7. "I think it's a duty for every elected official to fight for the workers in this way and it's a pity that I'm the only one here."
The Port of Seattle, which runs the airport, voted earlier this year to increase wages for airport workers to $13 an hour by 2017. On Nov. 10, Airlines for America, an industry trade organization, filed a lawsuit to prevent the Port of Seattle from increasing workers' wages, arguing the wage requirements clash with labor agreements as well as federal and state laws.
In response to the lawsuit, Alaska Airlines released a statement saying the company "supports fair-wage jobs and voluntarily increased wages in April for more than 1,000 vendor employees at the airport, prior to the Port of Seattle taking action in this area."
Socrates Bravo, a Sea-Tac Airport employee arrested with Sawant, told KIRO 7 he currently makes $12 an hour.
"Alaska Airlines makes millions of dollars in profit, and they can't even treat their workers and subcontractors with a living wage," Bravo said.
After leaving jail, Sawant released a statement applauding Sea-Tac workers and condemning Alaska Airlines' handling of workers' wages in relation to the Port of Seattle:
It was the courage of SeaTac workers and their victory at the ballot that made $15/hour possible in Seattle. I'm proud to stand with them today against Alaska Airlines' attempted robbery. First Alaska Airlines said the City of SeaTac doesn't have the right to enforce $15/hour for airport workers, only the Port does. Now Alaska Airlines is leading the charge on a federal lawsuit claiming the Port has no authority to raise wages. Which is it? What's clear is they'd rather spend millions trying to overturn democracy than pay low-wage workers what they've earned.
Sawant made headlines earlier this year for aggressively pushing amendments that would have given businesses a shorter phase-in period to match the new minimum wage requirement in Seattle. Those amendments failed to pass.
Before You Go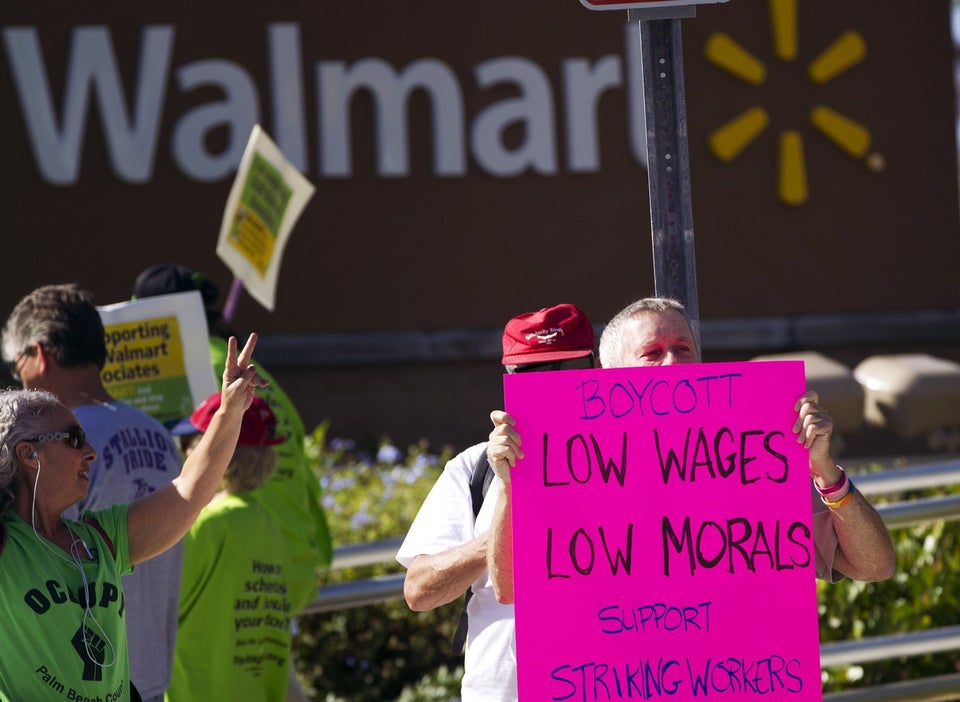 What Minimum Wage Haters Won't Say
Popular in the Community