(Adds quotes, details, byline)
WASHINGTON, Dec 15 (Reuters) - The U.S. military on Monday canceled a pretrial hearing for the accused mastermind of the Sept. 11, 2001 attacks, an al Qaeda figure prominently mentioned in last week's Senate report on the CIA's harsh Bush-era interrogation program for terrorism suspects.
The military commission at the U.S. detention facility in Guantanamo Bay, Cuba, was supposed to discuss allegations the FBI tried to infiltrate legal defense teams, according to the court's docket.
No reason was given for canceling the hearing for Khalid Sheik Mohammed, who according to the Senate Intelligence Committee's report was subjected repeatedly by his U.S. interrogators to the simulated drowning technique known as waterboarding.
But attorneys representing Guantanamo prisoners say evidence of torture mentioned in the Senate report means prosecuting suspected terrorists has suddenly become more difficult.
"The most significant revelation from the Senate report is the conclusion based on entries into the CIA record that many of the statements the CIA made are simply lies," said Jim Cohen, an attorney representing two Guantanamo detainees.
"That is going to be hard to resist by fact-finders in connection with the Guantanamo prosecutions," Cohen said.
CIA evidence that is potentially important to the prosecution could be thrown out, he added.
Defense lawyers raised issues of mistreatment of prisoners in previous Guantanamo hearings but the judges presiding over the hearings largely ignored them, saying they were irrelevant to the guilt or innocence of the defendants.
"If the prosecution tries to use evidence of statements that were gained through torture, then torture is relevant," said Martha Rayner, a law professor and attorney for Guantanamo detainee Sanad Al-Kazimi.
Lawyers for Mohammed and four other suspects had wanted this week's hearing to go forward so that Judge James Pohl, an Army colonel, could determine the extent of FBI contact with defense team members.
Pohl had ruled in July that no conflict of interest arose for defense attorneys from the FBI approaching a security officer for a defense team.
(Additional reporting by Ian Simpson; Editing by Scott Malone, Bill Trott and Tom Brown)

Before You Go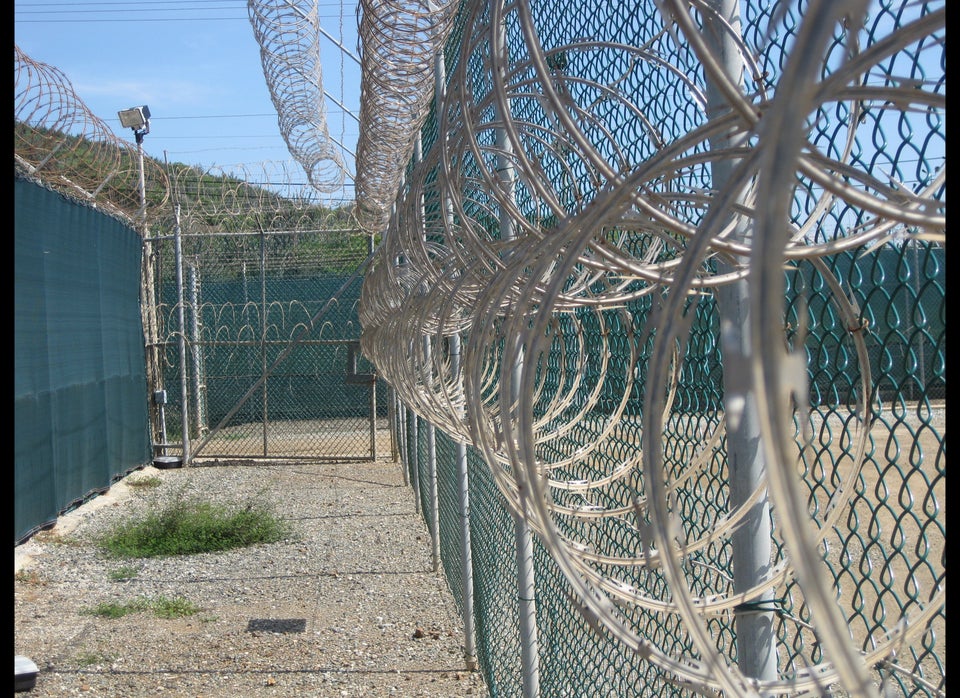 Inside Guantanamo Bay
Popular in the Community