KT Tunstall didn't mince words when asked how she feels about political candidates ― and which ones, in particular, use her songs without permission.
The singer, who hails from Scotland, has seen her music played as part of presidential campaigns and rallies. Democratic candidate Hillary Clinton incorporated Tunstall's hit "Suddenly I See" into her 2008 run for president.
"It was nice to be part of that process, but I have to say I think it's really diabolical that music is used politically with no permission whatsoever. It's alright to use my music at the end of being a great president," Tunstall told HuffPost at Build Series. "Don't use it at the beginning when we don't know what you're going to do."
Tunstall said Donald Trump also used her song during a rally, much to her dismay.
"I needed a spiritual shower," she said, before referencing the lyrics to her song, "Black Horse and the Cherry Tree." "No, no, no, no, no, no — you're not the one for me. I have songs that fit the bill."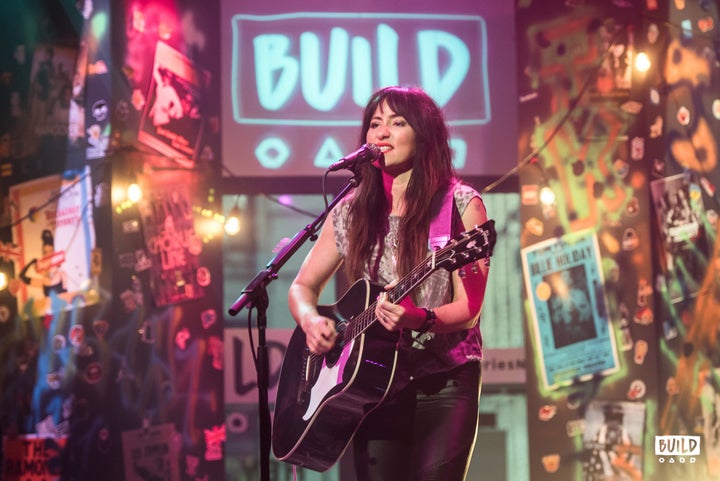 One place where she enjoyed seeing her music appear is in the 2006 film "The Devil Wears Prada," starring Meryl Streep and Anne Hathaway. Tunstall's "Suddenly I See" plays in full at the start of film, something that Tunstall still has a hard time wrapping her head around today. She recalled finding out the song would be used in the movie.
"My manager calls me and goes, ′KT enjoy this because it's probably never going to happen again.′ And he didn't mean that my songs would never be in movies because they have been," Tunstall said. "What he meant was ― a song start to finish, no edits and no dialogue over the top. The entire opening of a fucking Meryl Streep movie. It was insane. It's just the coolest. And it's just become this total modern classic movie. And I just see tweets and posts from people like, 'I just catwalked my way to work in New York City listening to 'Suddenly I See'' ― and it's just amazing. It was also a lesson as well seeing how songs can be completely interpreted in a different way because it really worked for the story, but it wasn't why I had written it."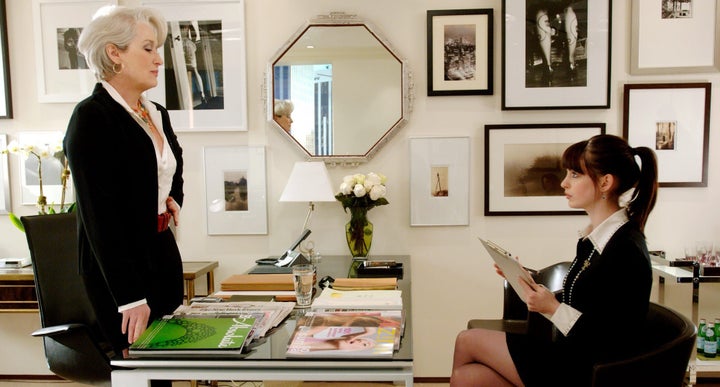 Since then, Tunstall has composed songs strictly for the big screen and put out several more albums. Just this month, she released her latest studio effort, called "Wax," marking the second release in a trilogy centering around themes of spirit, body and mind. It comes on the heels of 2016's "Kin," which was inspired by a few deeply personal experiences.
"My dad passed; I got divorced; I sold everything that I owned, and I moved continents," Tunstall said, adding, "[The album] was all about the spirit of overcoming really challenging circumstances and not only being better for it but actually being grateful that you've gone through that because you learn so much about yourself, about other people, about the world."
"Wax" tackles failures, flaws, struggle ― and simply being a human being, Tunstall said.
The latest album not only marks chapter two of the trilogy but also a new chapter in Tunstall's own life. Needless to say, things are on the up and up.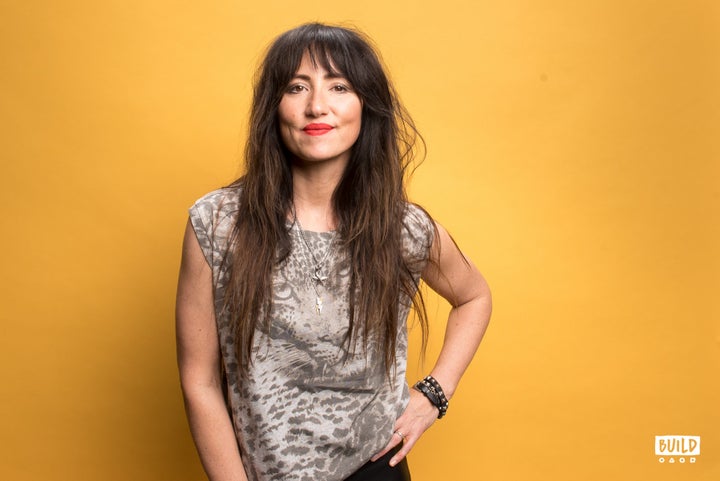 "Chapter two is rocking my world," said Tunstall, who revealed she's in a great place these days. "It's so good. And I have to say to anyone, particularly women, worried about turning 40, don't worry about it. It's so good! ... Looking back, in your 20s, you think you know everything but you don't know anything. Your 30s, you realize you don't know anything, and you're really anxious about it. And in your 40s, you're like, 'I don't know anything, and there's so much to learn, and I look really bangin'! And the body is going to go south soon, so let's take some photographs of it."
Getting older has made Tunstall, now 43, seize new opportunities and take some chances.
"You realize you don't have all the time in the world ... and you do the stuff you want to do," she said. "It's been a rejuvenating experience."
Meanwhile, although no political candidate has used her music as of late, Tunstall is keeping a close watch on U.S. politics and the upcoming midterm elections ― although she won't be able to cast a ballot.
"I live in America now. I'm not an American citizen, so I still can't vote. And I will say that I would prefer a Democratic government."
For the full Build Series interview, check out the video below.
Popular in the Community