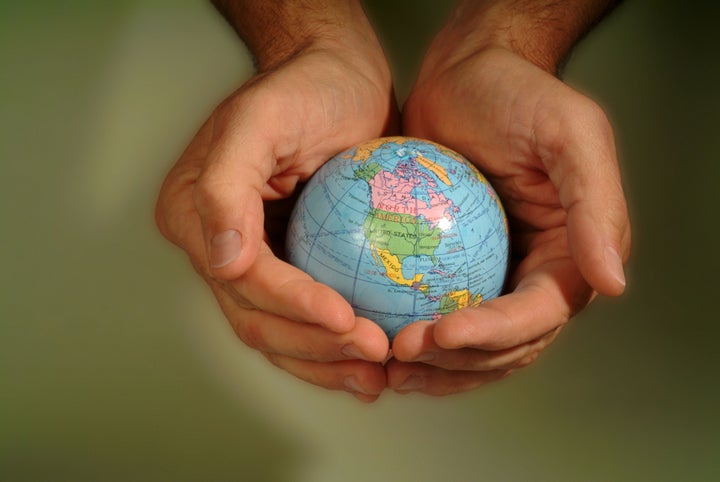 "As we work to create light for others, we naturally light our own way." ― Mary Anne Radmacher
These days, we might like to give cash gifts to so many wonderful organizations, but just can't donate as much as we want. Well, there's a clever new solution that makes it possible to take a currency most of us already have -- airline miles, club card reward points, and other similar "loyalty" currency -- and turn it into donations for the charity of our choice.
The organization behind this global, broad-scale initiative is KULA Causes. With it, you can give to more than 2.5 million causes in more than 80 countries, and growing. I had an opportunity to speak with the founder and CEO of KULA Causes, Gerrit McGowan, to learn more not only about the program, but also about an amazing campaign to help survivors of Sandy (which ran through the end of November, in partnership with JetBlue Airways.)
An economic development expert by trade, McGowan traveled the globe -- Africa, the Middle East, Asia -- doing development work, and then he had a "lighting-bolt moment."
"Companies have a huge incentive to leverage loyalty currency that can be tracked over time with consumers. And consumers have a huge passion to give back," McGowan observed. "So I explored this concept and how to make the two sides connect harmoniously for almost a year, with numerous corporate and nonprofit leaders, and KULA Causes came to be."
Here's a video that highlights why this social enterprise came about (and why the name "Kula" in Sanskrit means several positive things, including "a community of the heart.")
And it's also an incredible way to help Hurricane Sandy victims.


KULA Causes is partnered with JetBlue and Red Cross to help victims of Sandy. Photo courtesy of JetBlue 
KULA Causes teamed up with JetBlue Airways Corporation, New York's Hometown Airline, to create a new giving platform,  "jetbluegives.org," to help Hurricane Sandy relief efforts, alongside the American Red Cross.
The website allowed JetBlue's loyal customers ("TrueBlue" members) and non-JetBlue loyalty members to instantly give to relief efforts in the form of cash donations.
It was promoted via social media channels (i.e. Facebook, Twitter) and via e-newsletters to JetBlue's loyal flyers; the platform raised100,000 in less than an hour of going live. JetBlue also matched those first100,000 in customer donations.
The platform raised over $835,000 in donations!
This is how KULA causes operate, on a larger scale. Although rewards and loyalty programs vary from company to company, consumers are familiar with the idea and how it works. They can now, with KULA Causes, take this "loyalty currency," and turn it into actual currency, and give it to any cause they choose, out of millions.
Kula has two new partnerships to make donating your points simple.
First, Milepoint members earn participation and "status points" within the community, for which they will receive a Milepoint Cares Giving Code, enabling them to make an impact towards over 2.5 million causes across the world.
The second is an ongoing partnership with JetBlue, launching on Dec 3, called "True Giving." The True Giving partnership (separate from the Sandy Relief efforts with JetBlue) will enable JetBlue's TrueBlue loyalty members to turn their points into direct cash donations to a charity of their choice.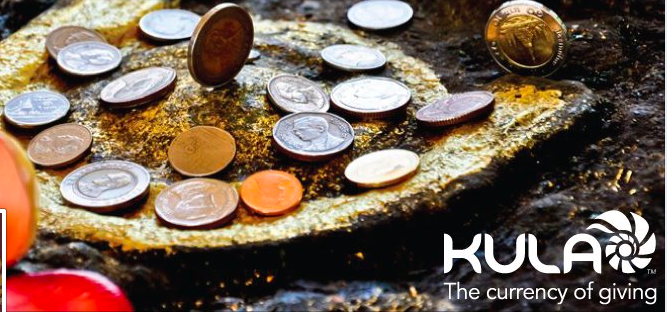 You can turn rewards points, airlines miles, and other "loyalty perks" into cash for donations to your favorite cause with KULA Causes. Photo courtesy of KULA Causes
For non-profits, it's equally impressive. Right now, all 501(c)3's in databases such as GuideStar automatically have profiles, so people can give. And, KULA Causes lets non-profits enhance their profiles with things like social media contacts, logos, and more, for free.

Amy Neumann is a social entrepreneur, writer, speaker and consultant on social good marketing. Check out her Charity Ideas Blog and follow her on Twitter @CharityIdeas.  Amy is also Director of Public Relations for POGCO, the People's Oil and Gas Collaborative - Ohio, a grassroots organization focused on sustainability, regulatory, safety, and property rights issues in the oil and gas industry.
REAL LIFE. REAL NEWS. REAL VOICES.
Help us tell more of the stories that matter from voices that too often remain unheard.